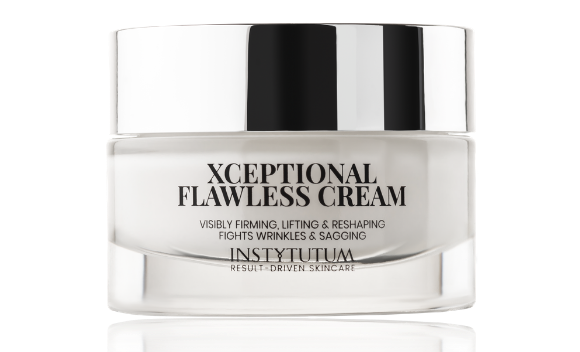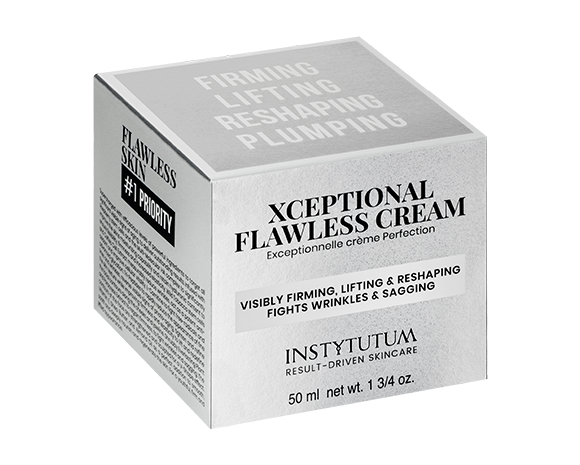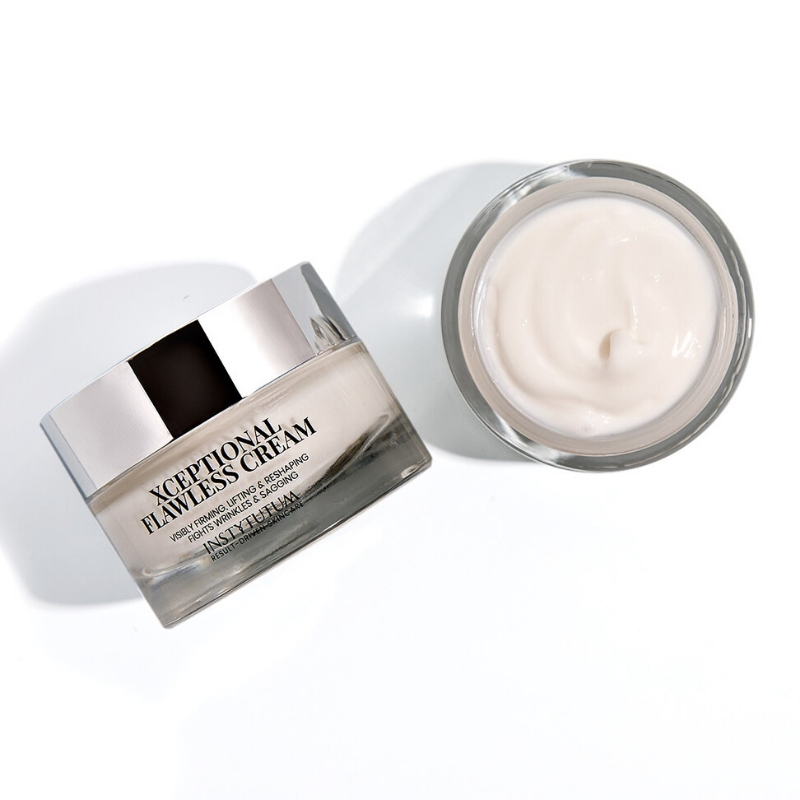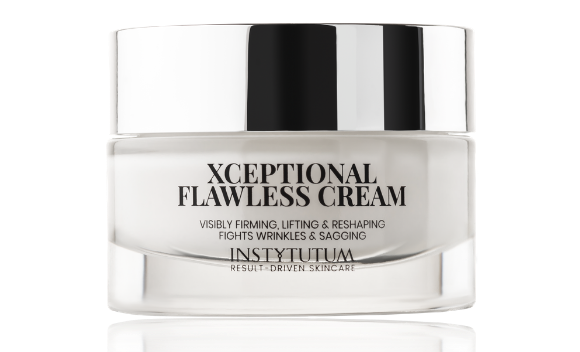 X-STRENGTH ANTI-AGING CREAM
XCEPTIONAL

FLAWLESS CREAM
WHY YOU WILL LOVE THIS
This ultra-powerful dream cream melts luxuriously into the skin for a smooth, sensuous application and redefines the facial contours along the cheeks and jawline, for a V-shape effect. Supercharged with efficacious levels of groundbreaking ingredients to provide multiple anti-aging benefits. Infusing the skin with a mega dose of moisture to increase plumpness, flexibility, and elasticity.

A regenerating soothing formula, that fights free-radicals, advanced glycation, and reverse visible signs of photo-aging.

HOW TO USE
Apply twice daily to clean skin to face, neck and décolleté. For best results apply after using Flawless Pads and the Anti-Wrinkle Brightening C-Erum.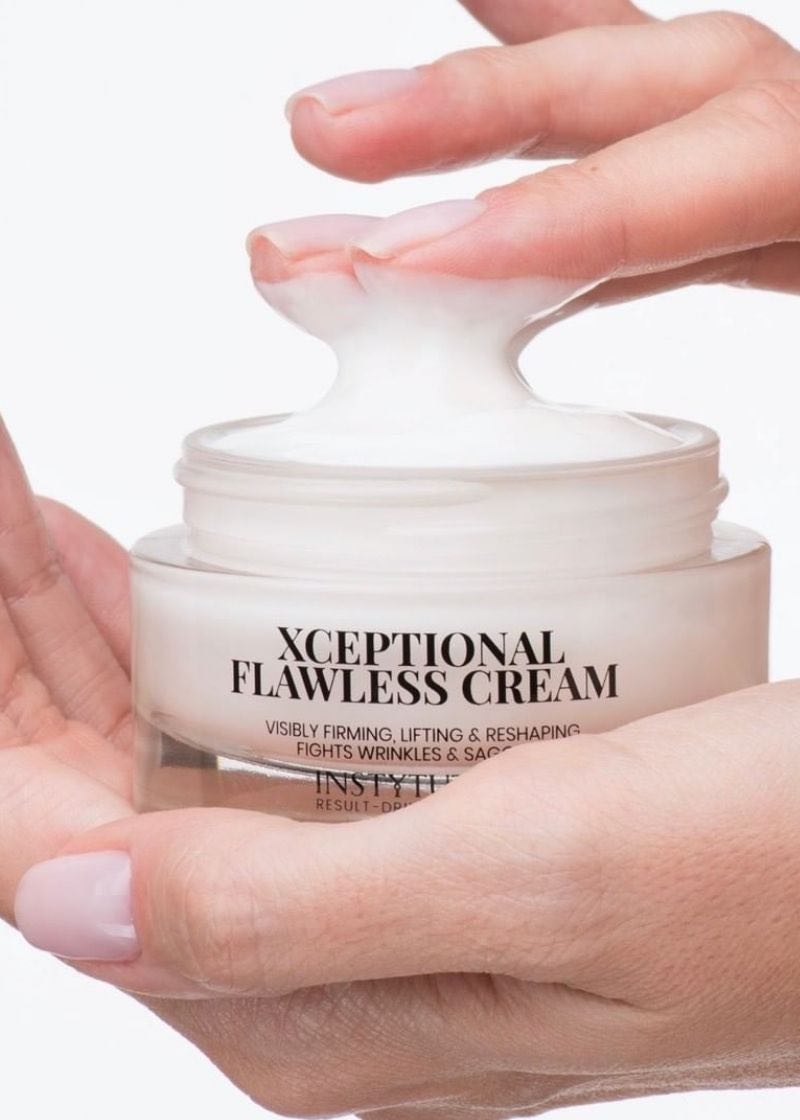 X-STRENGTH ANTI-AGING CREAM

Supercharged with efficacious levels of powerful ingredients to target all significant visible signs of aging, to deliver outstanding results. Infused with Raspberry stem cells and the Multi-Molecular HA complex to significantly improve the skins moisturizing capability and retain hyaluronic content to ensure flexibility, firmness and increased elasticity. Wild Tobacco stem cells and Coffea Cell Extract measurably reduce wrinkles, act as a potent antioxidant and improve cellular vitality. L-Carnitine to fight free-radicals, advanced glycation and stimulate the collagen synthesis. Tri-Peptides to rapidly reduce the appearance of fine lines and wrinkles, reverse visible signs of photo-aging, tighten and refine the skin texture while improving firmness and elasticity to lift and redefine the facial contours along the cheeks and jawline. Shrubby Everlasting Plant and Paracress Extract to regain firmness, tone and reinforce the architecture of the dermis to fight wrinkles and sagging. The contours of the face are strengthened and sculpted for a V-Shape effect. Vitamin E, Shea Butter, and Almond Oil as a perfect addition to smooth, sooth and deeply nourish and regenerate the skin. For a youthful, firm and lifted appearance.

The cream is amazing. I had the best easy ones. The skin is smooth, turned off and hydrated.

Such a brilliant cream , very hydrating , you only need to use a little bit .

The best cream I have ever tried! Thank you, research team of Insututum, for such a great product! I'm 50 and finally, I have something excellent for my skin!

This is by far the most moisturizing and sculpting face cream I've ever used so far. I use this one for the night and I am in love with it!

Hi I have been using xceptional flawless cream for about a month now and I must say I really do love it. A little goes a long way it is such a nice cream. My skin loves it!

Best night cream ever. Been using it for 6 months and my skin is flawless.
FOR SKINSATIONAL RESULTS
USE TOGETHER WITH