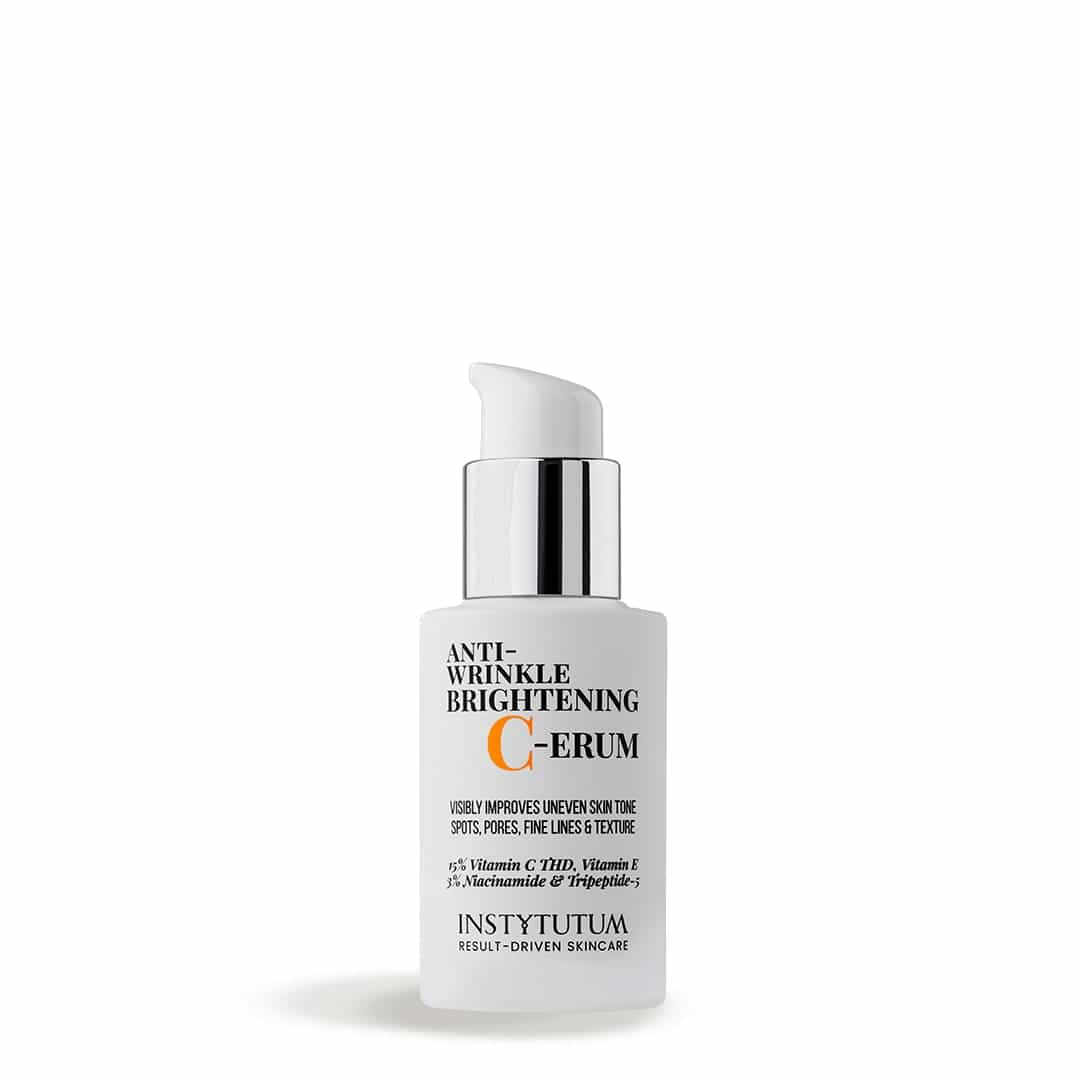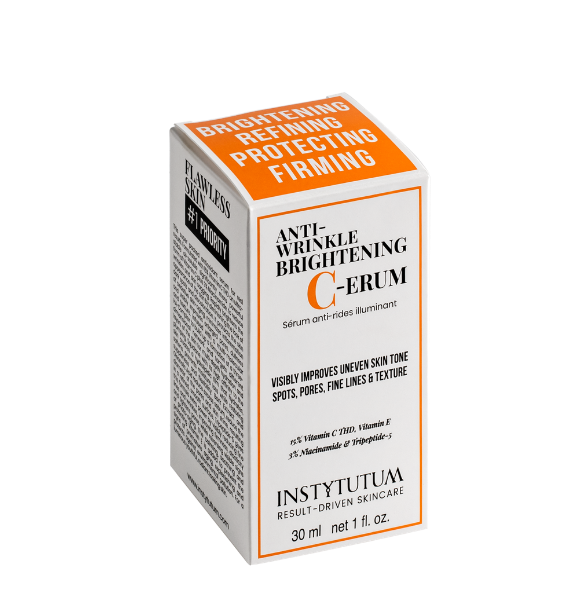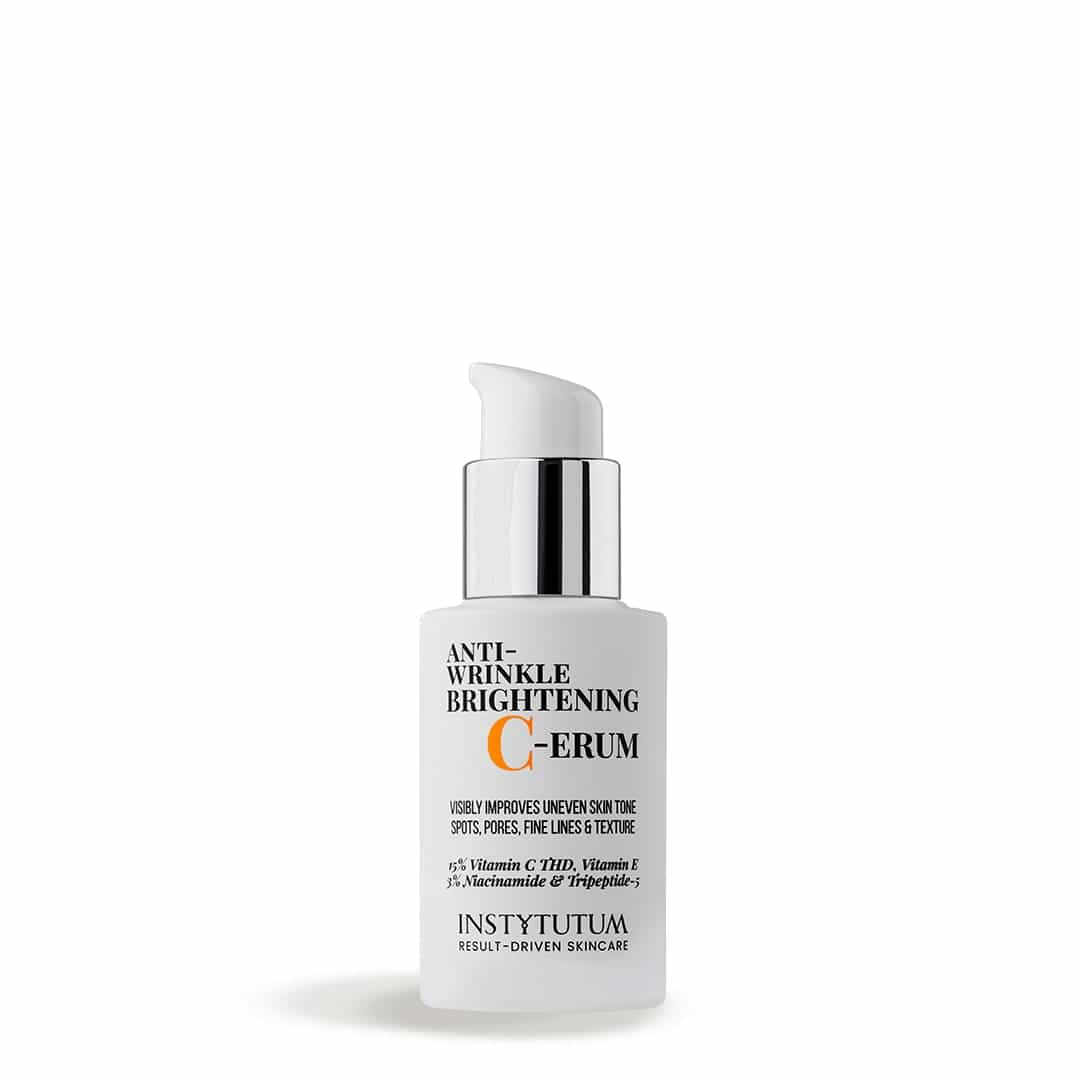 SUPERPACKED ANTIOXIDANT SERUM
ANTI-WRINKLE

BRIGHTENING C-ERUM WITH VITAMIN C
WHY YOU WILL LOVE THIS
More is definitely more. A highly potent, serum jam packed with 15% Vitamin C (THD), infused with multiple exceptionally powerful ingredients for real results. Multi-beneficial to improve all major skin concerns at once. Instantly brightening and a dewy skin smoothing glow.

The innovative silky smooth emulsion, penetrates rapidly to immediately provide multi-level hydration and visibly plump away fine lines.

HOW TO USE
Apply morning and evening to the face, undereye, neck, and décolleté. For best results, follow with the Xceptional Flawless Cream or the C-Illuminating 3D Moisturizer.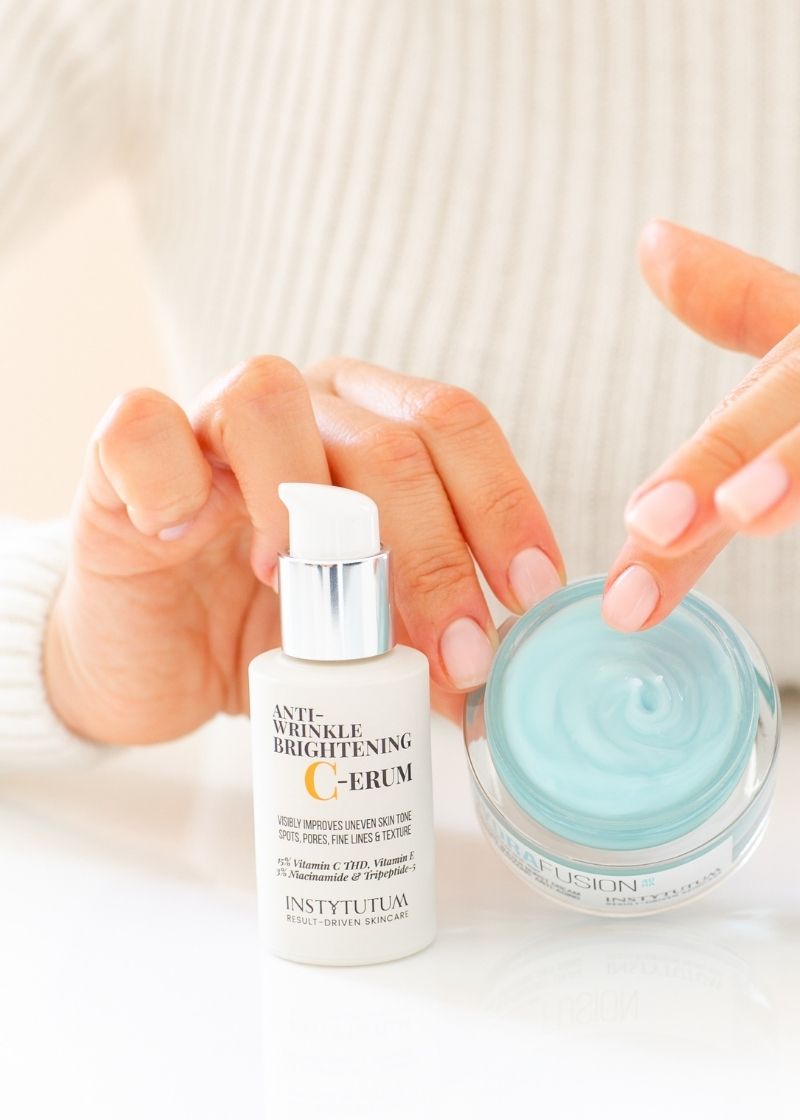 SUPERPACKED ANTIOXIDANT SERUM

Formulated with 15% Vitamin C THD an ultrastable oil-soluble significantly more powerful form of Vitamin C plus 3% Niacinamide, stimulates collagen production to reduce wrinkles and skin sagging. Effectively brightens the appearance of the skin by reducing melanin production to diminish the look of dark spots and discoloration. It repairs the effects of UV exposure and demonstrates anti-inflammatory effects in acne and visibly improves enlarged pores, dullness and texture. Infused with a multi-molecular HA complex to build up a formation of a 3D network and targets different layers of the skin for multidepth hydration and plumping. Squalane with its high affinity to the skin creates a hydrolipidic film that hydrates, softens, prevents moisture loss while restoring suppleness and flexibility. Bark Extract and Oleanolic Acid reduce excess sebum, reduce the diameter of the pores and skin shine, resulting in a refined, smooth surface. The Tripeptide-5 gives this formula extra power by boosting collagen production to visibly reduce fine lines and wrinkles, improve firmness, elasticity and tightens pores while reversing visible signs of photo-aging. Regenerating Vitamin E to fight premature aging.

ACTIVE INREDIENTS:

MULTI-MOLECULAR HA COMPLEX, TRIPEPTIDE-5, BARK EXTRACT/OLEANOLIC ACID, SQUALANE, 15% VITAMIN C THD, VITAMIN E, 3% NIACINAMIDE.

FULL INGREDIENT LIST:

WATER (AQUA), TETRAHEXYLDECYL ASCORBATE, PROPYL-HEPTYL CAPRYLATE, GLYCERIN, PENTYLENE GLYCOL, DICAPRYLYL ETHER, NIACINAMIDE, SQUALANE, BUTYLENE GLYCOL, SUCROSE POLYSTEARATE, UNDECANE, CETEARYL ALCOHOL, DISODIUM CETEARYL SULFOSUCCINATE, PHENOXYETHANOL, TRIDECANE, HELIANTHUS ANNUUS (SUNFLOWER) SEED OIL, CETYL PALMITATE, ALCOHOL, TOCOPHEROL, XANTHAN GUM, CITRIC ACID, DISODIUM EDTA, ENANTIA CHLORANTHA BARK EXTRACT, ETHYLHEXYLGLYCERIN, GLYCERYL CITRATE/LACTATE/LINOLEATE/OLEATE, POLYGLYCERYL-2 OLEATE, CAPRYLIC/CAPRIC TRIGLYCERIDE, SODIUM ACE-TYLATED HYALURONATE, SODIUM HYALURONATE, SODIUM HYALURONATE CROSSPOLYMER, ASCORBYL PALMITATE, HYDROLYZED SODIUM HYALURONATE, PALMITOYL TRIPEPTIDE-5, ASCORBIC ACID, OLEANOLIC ACID, DIMETHYLMETHOXY CHROMANOL.

I've been using this serum on and off for 3 weeks. I definitely noticed more hydration and a glow once applied. So far I like it but I'm concerned I might be sensitive to the Vitamin C-seeing little bumps. I'll see how it goes with continued use…

I found this serum by chance and started using it now and then for a few weeks. I then researched the ingredients list and thought I should give this a proper trial. This product hydrated my skin like nothing I've known, I could feel the moisture penetrating into the deeper layers of my skin and to be honest I was happy with just that. Then one day as if by magic, my skin started to radiate like the sun!! My god, I was in total shock because I've never noticed such a visible difference to my face. My cousin saw me after a few months and asked what I was doing to my skin as I looked 5 years younger! Trust me when I say this product is pure magic. I just wish it didn't cost the earth and regardless of price I'm still giving this 5 stars.

This serum is super helpful, if you have a pigmentation. I start using it in the beginning of the spring — it really helps to make skin smooth, glowing, the skin tone is super perfect! Use it without additional cream — works really good!

Maryna Sobkevych (37 years, combination skin)

A fantastic serum with 15% vitamin C, brightens, and tightens the skin! Definitely will buy again. I use it daily in the morning.

This serum is amazing! I am 48 and have dry, sensitive skin. I also occasionally get bumpy skin on my nose and a bit of rosacea on my cheeks. This serum helps to even out my skin tone so nicely, and leaves it glowing!

Ein ganz großartiges Serum und super Verträglichkeit.Keinerlei Reizungen trotz 15% Vit C. Zaubert ein sehr ausgeglichenes Hautbild.

I received this serum as a sample and loved the way it made my skin look and feel. I just purchased the full bottle and am now excited to try other products. Thank you so much!

Absolutely in love with this serum. Makes the skin smooth and bright. My must have for skin care

This is by far the most effective serum I have ever used. This serum does not disappoint! It has dramatically changed my skin for the better! Erased dry flaky skin! Reduced age and sun spots so well that I have to do a double take! It's miraculous! Feels amazing on your skin! I know that this product will be forever in my skincare regime.

I discovered this by accident and I can say I really like this serum and I have seen a difference on my skin in a good way.

My daughter who is a stylist gave me a bottle to try. I love it. Left my face moisturized, fresh looking and bright. Only used for a few weeks but will order a full size and use In my daily routine

I love this serum! I've been using it almost a year now, and it has changed the quality of my skin. My complexion is brighter, softer, and I have fewer acne scars, I also rarely break out now. One bottle also lasts a long time, and a little product goes a long way. I highly recommend this amazing serum!

i am 46, there is no cheaper alternative, I have tried everything...it is superior in minimising pores a regulating sebum production, lifting a brightening, there is unfortunately nothing comparable in the market...basically my skin went from very oily to normal in one day and all the above mentioned effects last all day...

I have very sensitive skin that is prone to breaking out. I also have an irregular diet so sometimes that makes my skin worse. When I started using the serum, I feel like it makes such a huge difference on my skin. The dark spots became lighter and I definitely see a difference in the size of my pores when I wake up in the morning. I love it and it is my holy grail!

Working in an office with heating and air-conditioning, has really taken a toll on my skin where unfortunately it has become very dry and dehydrated. Instytutum was recommended to me by a friend and I've been using both the Serum and Day Cream for a month or so now. I want to say that I have really noticed a big difference in the texture and feel of my skin since I started using it. Within a week of using these products my skin felt less tight and plumped up. I can't wait to try more products from the brand!
FOR SKINSATIONAL RESULTS
USE TOGETHER WITH