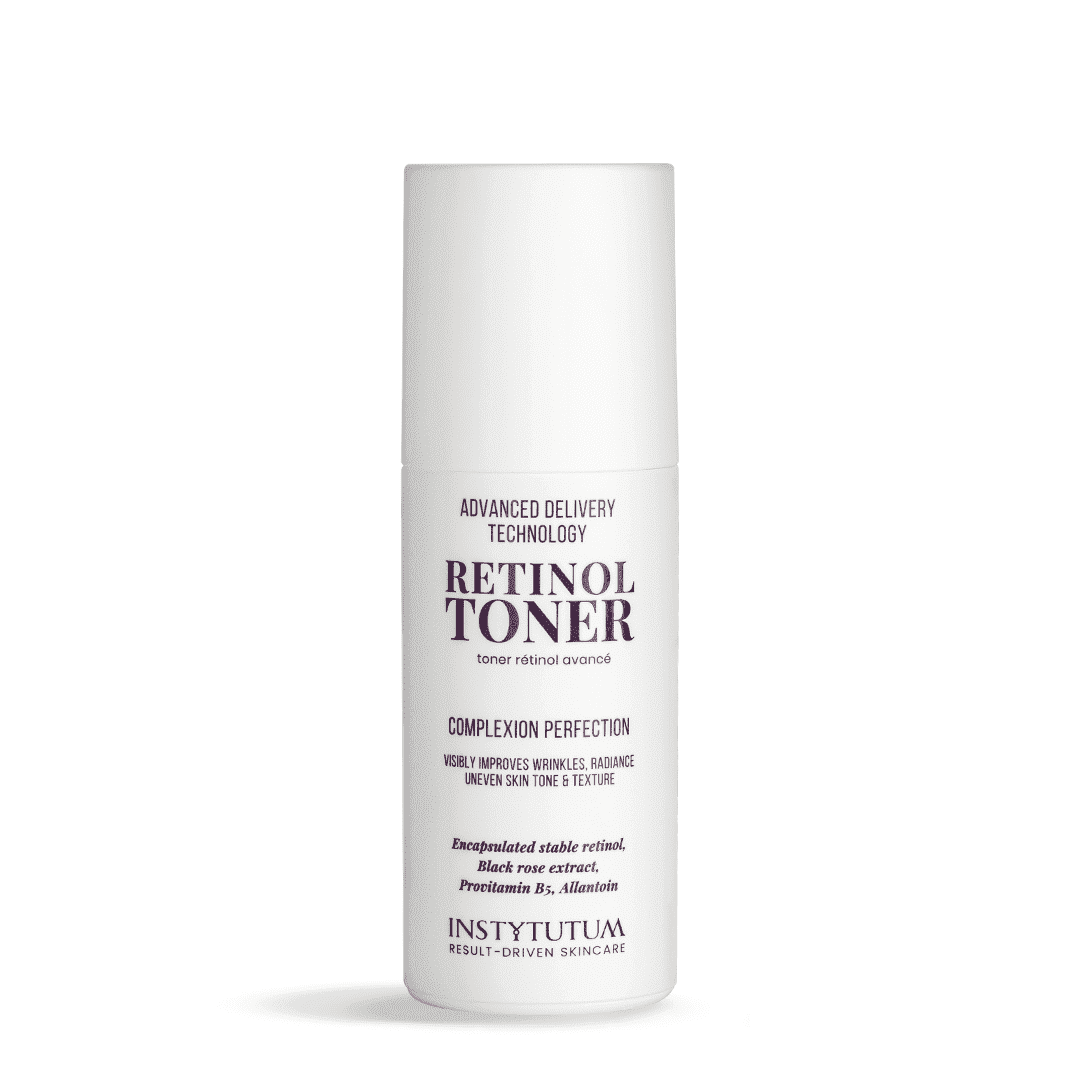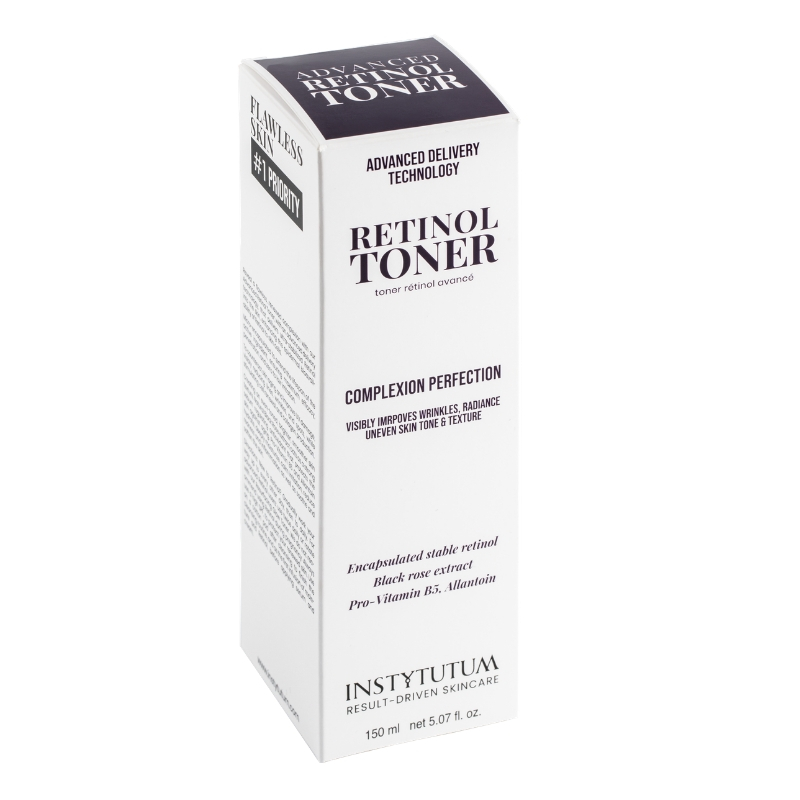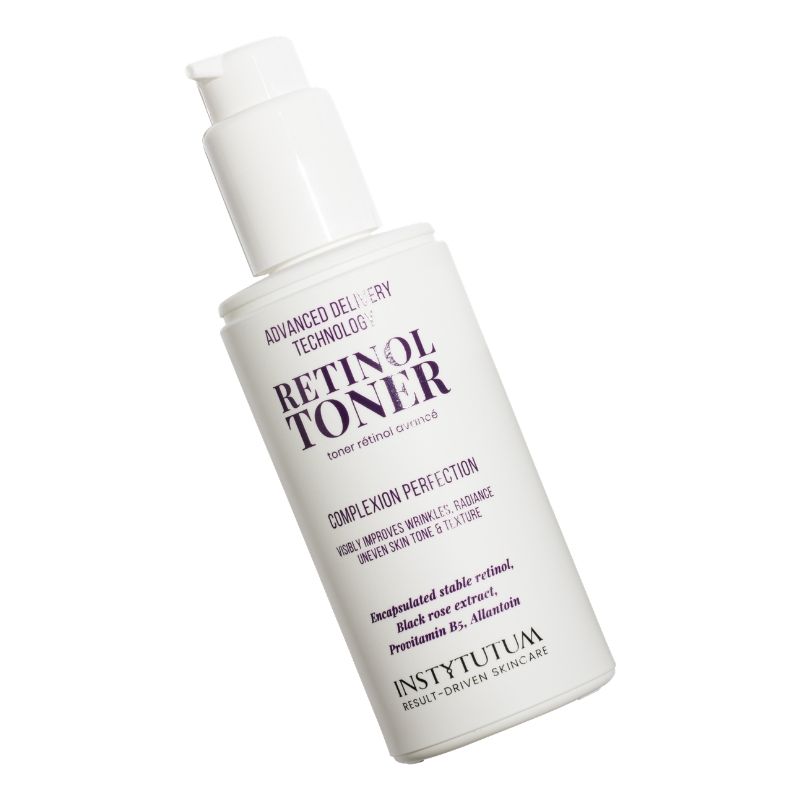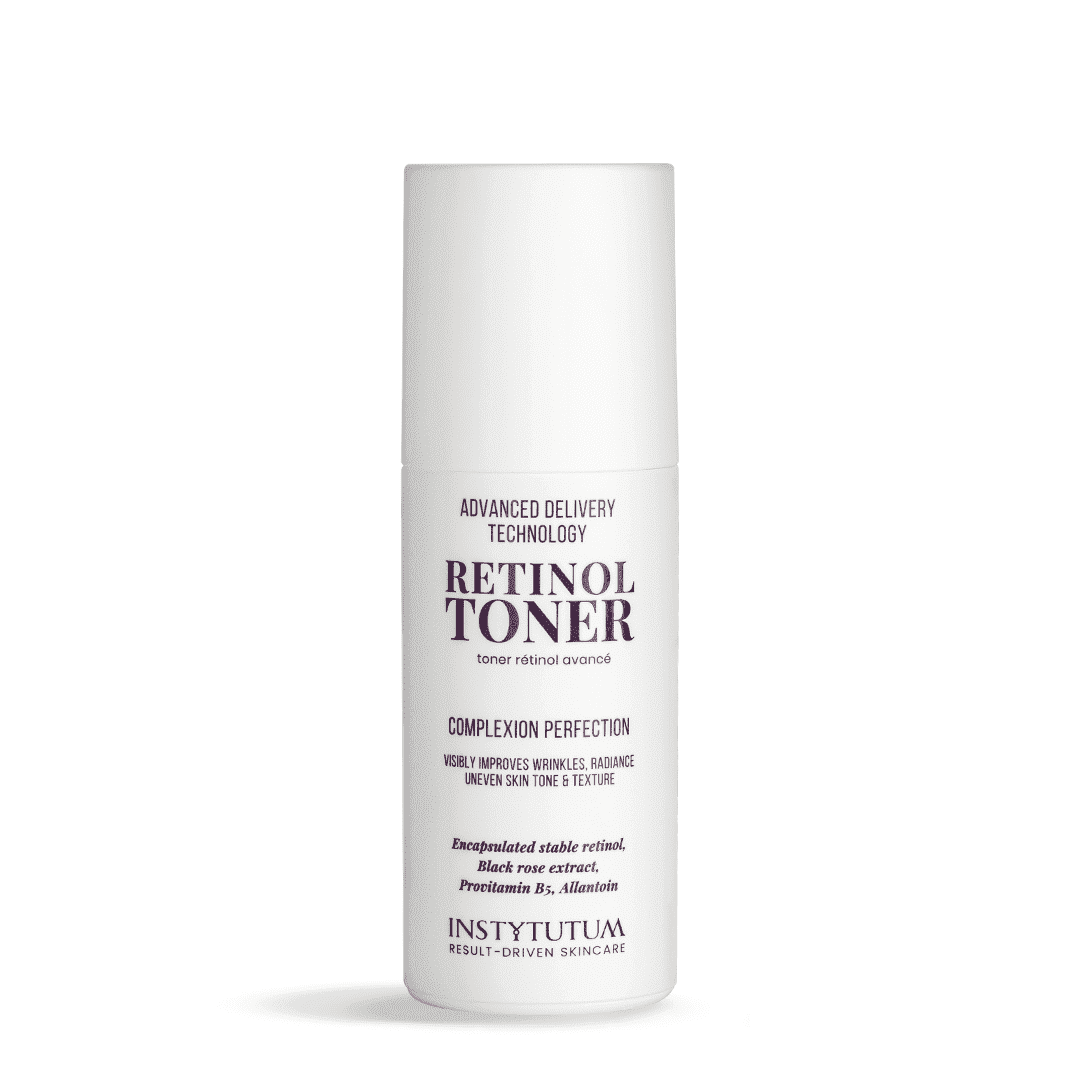 ENCAPSULATED TECHNOLOGY
ADVANCED

RETINOL TONER
WHY YOU WILL LOVE THIS
The last step of your cleansing routine, and at the same time the first infusion of encapsulated stabilized retinol, moisture and black rose extract before applying your serum and moisturizer.

Always use a high SPF, to protect your renewed skin.

HOW TO USE
New to Retinol? Gradually work your way up to every other day, then to dai­ ly. For advanced Retinol users: use twice daily or rotate with our Resurfacing Glow Toner.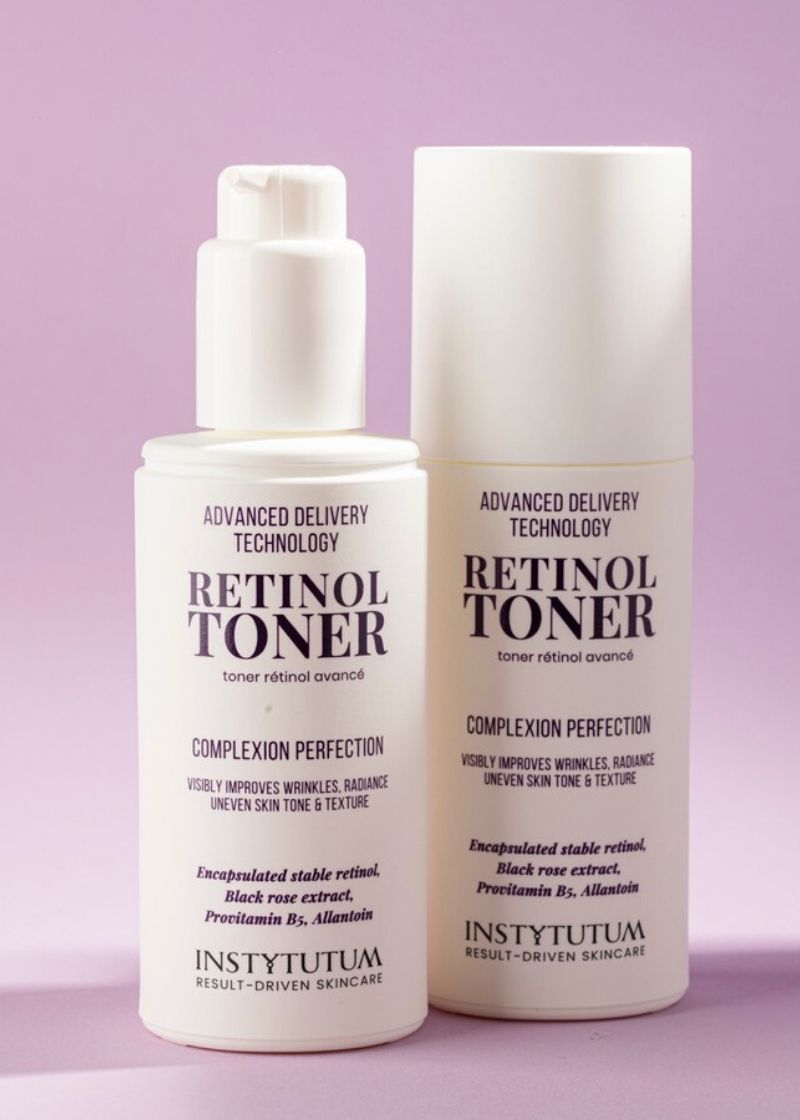 ADVANCED DELIVERY TECHNOLOGY

Reveal a flawless, renewed complexion with our Retinol Toner, with an advanced delivery technology, that delivers ultra-stabilized Retinol into the skin, enhancing the epidermal bioavailability of Retinol to skin cells.

Micro-encapsulated to extend the life- span of the active ingredient, ensuring maximum efficacy, penetration, and zero to low irritation. To counteract skin aging and improve UV damage, visibly reducing lines, wrinkles, and spots, while stimulating cell renewal and collagen production. Creating an even-toned, brighter, smoother skin texture. The natural black rose extract acts as strong sebum regulating antioxidant that protects the skin against aging.

Provitamin B5 and Allantoin hydrate, deeply moisturize, calm irritation, reduce redness and inflammation as well as soothe and soften the skin.

ACTIVE INREDIENTS:

ENCAPSULATED STABLE RETINOL, BLACK ROSE EXTRACT, PROVITAMIN B5, ALLANTOIN.

FULL INGREDIENT LIST:

AQUA/WATER/EAU, WATER, RETINOL, ROSAHYBRID FLOWER EXTRACT, PANTHENOL, ALLANTOIN, GLYCERIN, CAPRYLIC/CAPRIC TRIGLYCERIDE, ETHYLHEXYLGLYCERIN, CITRIC ACID, DISODIUM EDTA, CARBOMER, INULIN LAURYL CARBAMATE, PANTOLACTONE, BEHENTRIMONIUM CHLORIDE, SUCROSE LAURATE, SODIUM BENZOATE, BHA, ISOPROPYL ALCOHOL, SODIUM HYDROXIDE, BHT, BENZOIC ACID, DEHYDROACETIC ACID, PHENETHYL ALCOHOL, POTASSIUM SORBATE, POLYSORBATE 20, PHENOXYETHANOL

I love this toner!!! It made my skin texture smoother and faded my post acne spots. I'm using it every other night with a retinol serum and a hydrating cream on top. It is absolutely worth the price!

I love the results that I've seen after using this product consistently for about a month. I will admit that there is a learning curve, especially if you are new to retinol. I find that this product works best for me using it AM and PM every other day, otherwise I tend to be a little sensitive. Definitely have to pair this with more hydrating products in my routine. However, it has helped in brightening some pesky dark spots which I can't say for a lot of other products. It is a little bit more on the expensive side, but definitely worth it for the results I've seen.
FOR SKINSATIONAL RESULTS
USE TOGETHER WITH