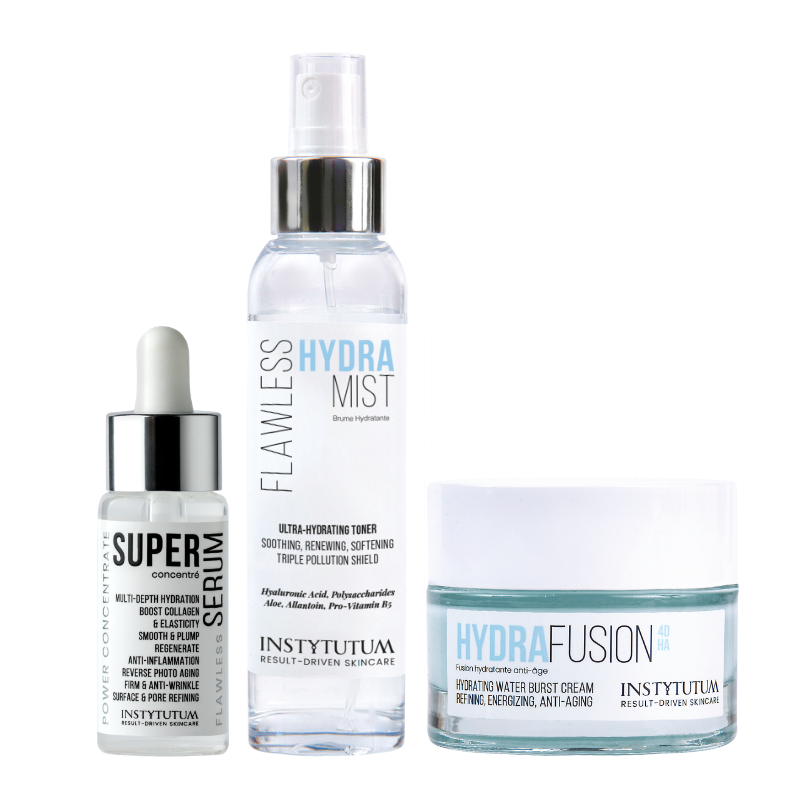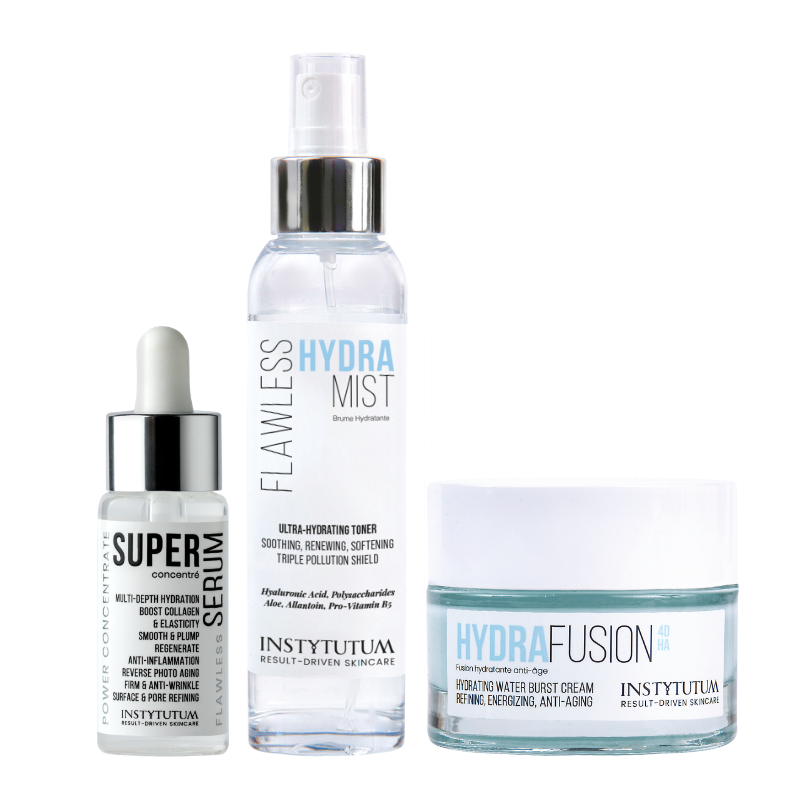 Summer essentials for super hydration
WATER

BURST BUNDLE
WHY YOU WILL LOVE THIS
Flawless Hydra Mist The cloudlike Flawless Hydra Mist instantly absorbs and quenches dull and dry skin with ultimate hydration, relieves dryness and provides a luminous, dewy, youthful complexion. Perfect for travel and use over makeup several times during the day.
Super Serum This ultra-lightweight fast-absorbing serum has an innovative texture, to provide instant collagen and hyaluronic boost, plus an infusion of powerful ingredients. Super packed and addressing all your skincare needs at once. Creating amazing results.
Hydrafusion Water Burst Cream The innovative lightweight gel-cream texture breaks open upon application for a burst of moisture, a hydrating overdose and so much more.
HOW TO USE
Flawless Hydra Mist For instant rehydration and a supple, dewy finish hold the bottle 8-10 inches away from the face and spray the fine mist two to three times, with the eyes closed. To maintain hydration use several times throughout the day, especially on airplanes. Use pre-moisturizer as a toner to boost -hydration, or post makeup application for a smooth, flawless look.
Super Serum After cleansing and the Flawless Pads apply a few drops to the face, undereye, neck, and décolleté. For best results, follow with the Xceptional Flawless Cream, Hydrafusion or the Retinoil. ​
Hydrafusion Water Burst Cream Apply twice daily to clean skin to face, neck and décolleté. For best results apply after using Flawless Pads and the C-Erum.​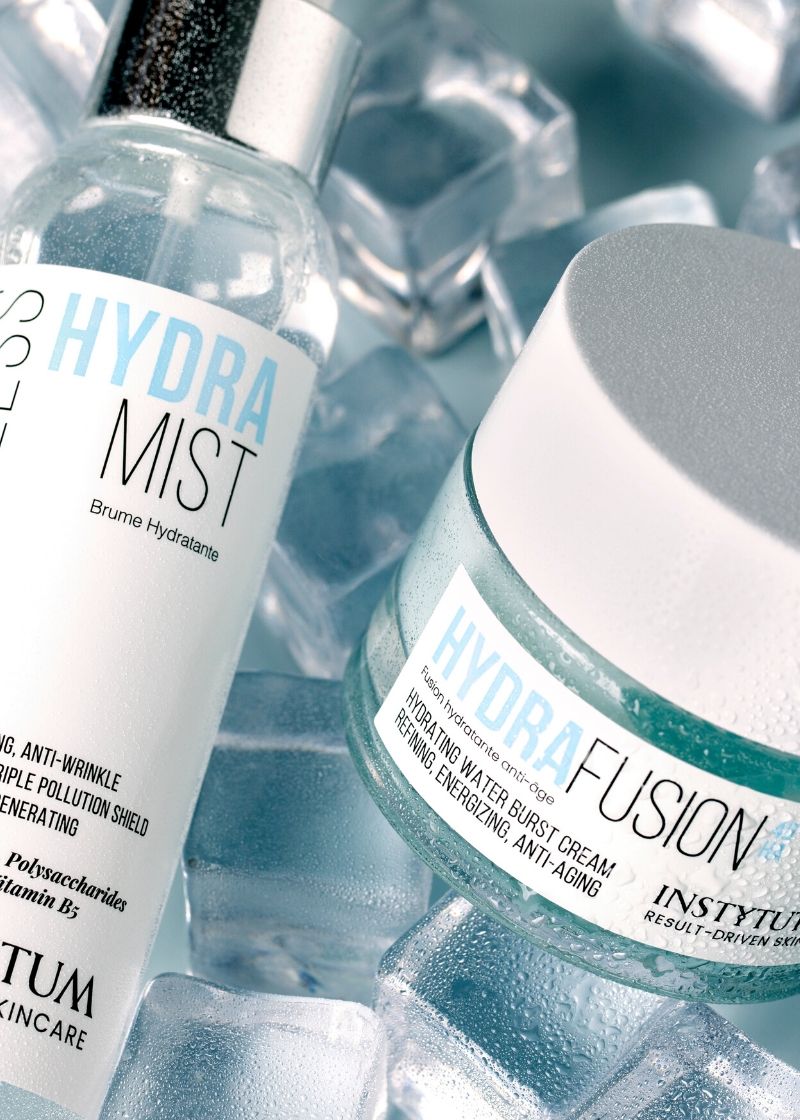 ULTRA-HYDRATING TRIO

Flawless Hydra Mist This micro-fine mist is formulated with low molecular weight Hyaluronic Acid to enable better penetration. It provides an instant infusion of long-lasting, intense hydration, replenishing moisture levels, creating a smoother skin texture and visibly reduces lines and wrinkles.


Super SerumThe Super Powerful Anti-Aging Concentrate contains high levels of different types of multi-molecular weight Hyaluronic Acid, providing 24-hour multi-layer hydration to create a three-dimensional plumping moisturizing network. Combined with Peptides, Tripeptide-5, Collagen, Provitamin B5, and Polysaccharides, the complex fights against skin sagging, increases tonicity and firmness plus reduces lines and wrinkle depth. It stimulates collagen production and boosts the development of collagen fibers as well as improves elasticity. Smoothing and restructuring the surface of the skin while refining the pores. Reversing visible signs of photo-aging, providing Anti-inflammatory, regenerating, and calming benefits.


Hydrafusion 4D HA Hydrating Water Burst Cream Intensely plumps & hydrates, renews the skin texture, exfoliates dead skin cells creating a supple, brighter, refined and remodeled appearance.

There are no reviews for this product.