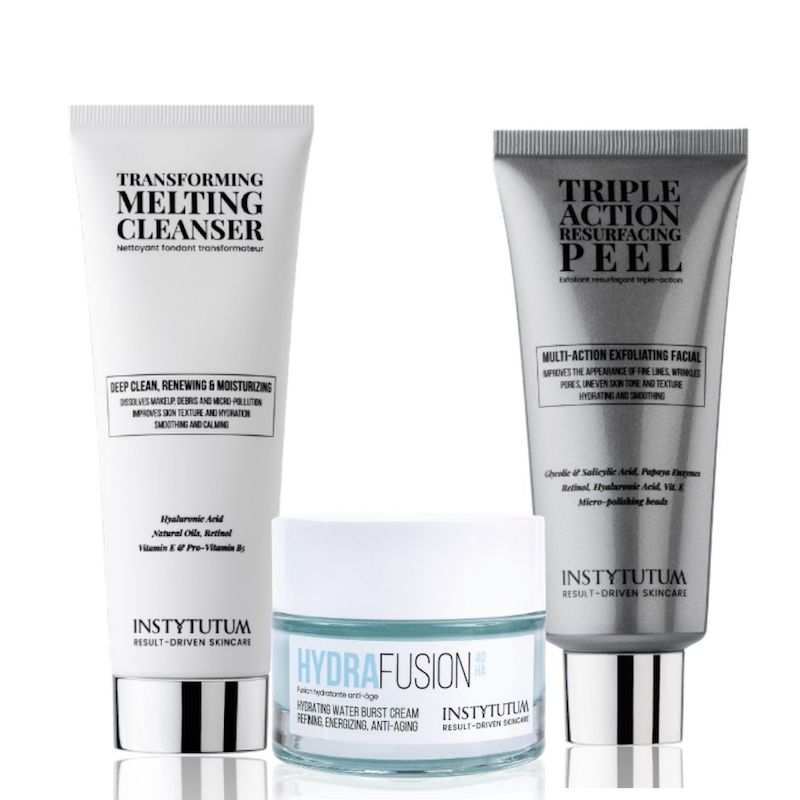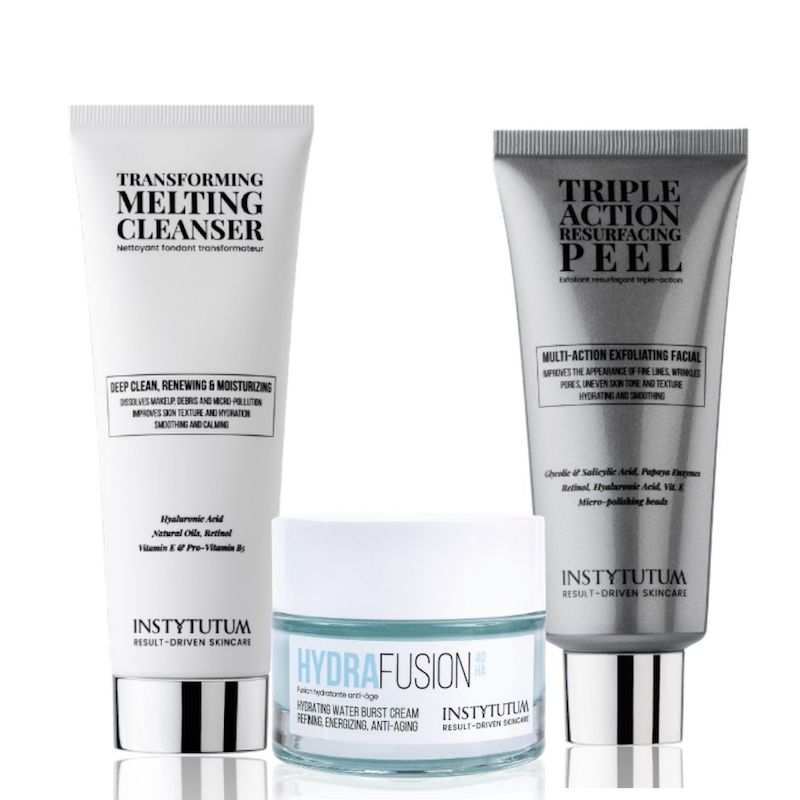 WHY YOU WILL LOVE THIS
Transforming Melting Cleanser A truly unique transforming cleanser that leaves the skin beautifully cleansed, hydrated and supple. Visibly replenishing and smoothing while renewing the complexion at the same time. The powerful melting formula offers an unparalleled sensorial experience. The skin feels soft, hydrated, and radiant looking.

Triple-Action Resurfacing Peel A truly transforming triple-action exfoliating facial contains a 10% acid duo, papaya enzymes and loads of ultrafine micro-polishing beads for an in-office microdermabrasion treatment effect. Complexion perfection guaranteed.
Hydrafusion 4D HA Hydrating Water Burst Cream The innovative lightweight gel-cream texture breaks open upon application for a burst of moisture, a hydrating overdose and so much more.
HOW TO APPLY
Transforming Melting Cleanser Apply evenly to dry skin, do not moisten skin beforehand and massage in. Moisten the skin to transform the balm into a silky emulsion. Rinse off thoroughly with lukewarm water follow with Resurfacing Glow Toner or Flawless Pads. For optimum results use with Micro Peeling Cloth.
Triple-Action Resurfacin Peel Apply an even layer to the face, neck and décolleté, avoiding the eye area, massaging in circular motions for 1-3 minutes. Leave on for 5-8 minutes for best results. Rinse thoroughly with lukewarm water. For sensitive skin, use as a mask without polishing, leave on for 3-5 minutes. For best results use this peel 1-2 times a week, followed by your Serum and Cream.
Hydrafusion 4D HA Hydrating Water Burst Cream Apply twice daily to clean skin to face, neck and décolleté. For best results apply after using Flawless Pads and the C-Erum.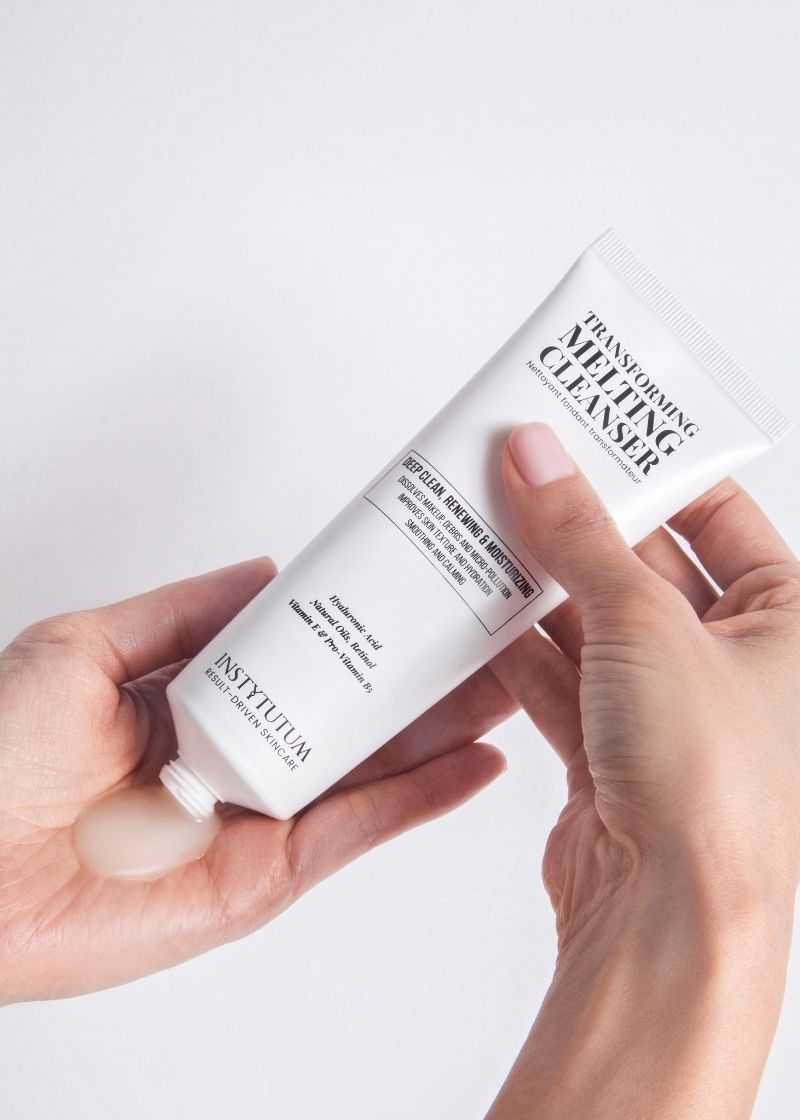 REGENERATING SUPERSTARS

Transforming Melting Cleanser Upon contact with water it transforms from a balm to an oil into a silky emulsion.


Triple Action Resurfacing Peel Use 2 times a week and watch as skins texture refines and the appearance of fine lines, pores, discoloration, and imperfections diminishes.


Hydrafusion 4D HA Hydrating Water Burst Cream Intensely plumps & hydrates, renews the skin texture, exfoliates dead skin cells creating a supple, brighter, refined and remodeled appearance.

The bundle works magic! This is an amazing trio, and I would recommend everyone to purchase it. The Hydra Fusion moisturizer is a must during summer. The melting cleanser is a game changer - no need to remove my make up with a micellar water afterwards!! Simply magic. Love this kit!
FOR SKINSATIONAL RESULTS
USE TOGETHER WITH