WHY YOU WILL LOVE THIS
The sheet mask fits perfectly and stays in place no need to lay down. For a luminous and plump looking complexion in just one use. The hydrolyzed collagen sheet mask drenched with an exceptional concentration of ingredients shows remarkable efficacy.

A truly transforming triple-action exfoliating facial contains a 10% acid duo, papaya enzymes and loads of ultrafine micro-polishing beads for an in-office microdermabrasion treatment effect. Complexion perfection guaranteed.
Our professional-grade Triple Peel transforms skin's texture physically, chemically, and enzymatically, while our Flawless Mask lifts, tightens, and plumps to leave you looking flawless!
HOW TO USE
Triple-Action Resurfacing Peel Apply an even layer of to the face, neck and décolleté, avoiding the eye area, massaging in circular motions for 1-3 minutes. Leave on for 5-8 minutes for best results. Rinse thoroughly with lukewarm water. For sensitive skin, use as a mask without polishing, leave on for 3-5 minutes. For best results use this peel 1-2 times a week, followed by your Serum and Cream.
Flawless Skin Mask Use on perfectly cleansed dry skin, preferably after the Triple Action Resurfacing Peel. Unfold the mask and peel away the protective layers. Place 2 sheets on the upper and lower part of the face and adjust it to fit. Leave on 20 to 30 minutes. Remove the mask and massage remaining serum into the skin.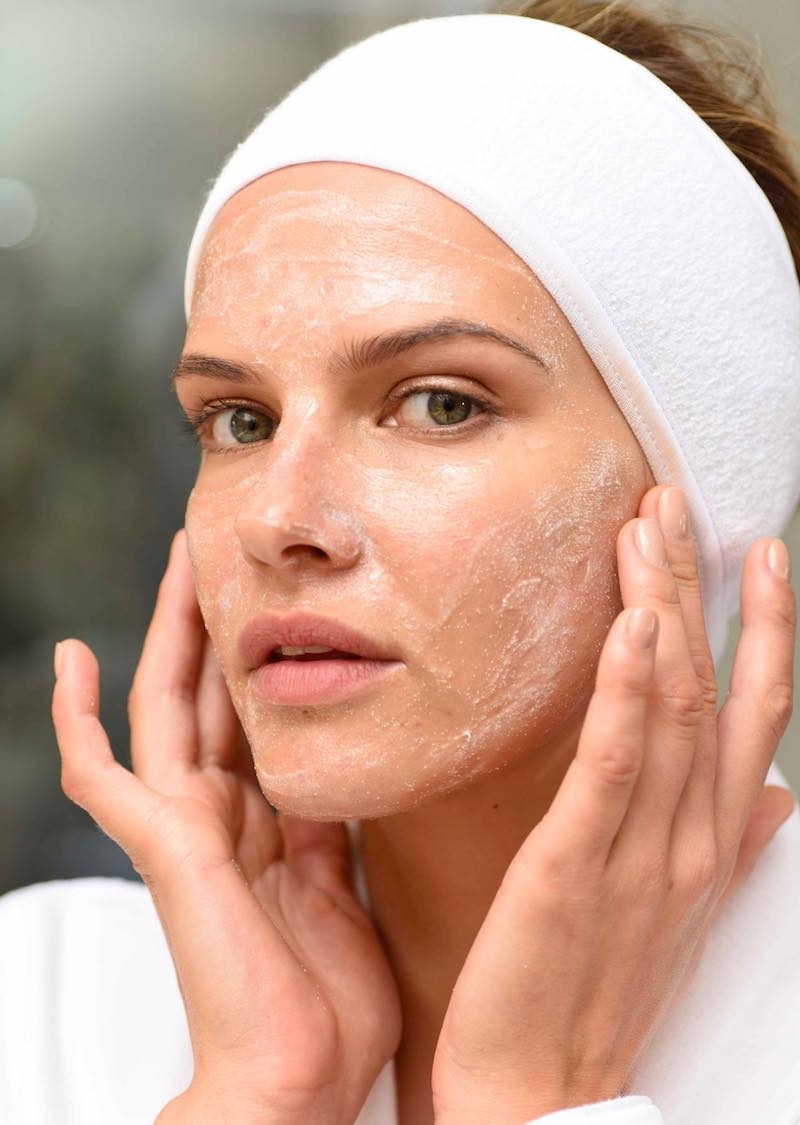 THE ULTIMATE DUO FOR FLAWLESS SKIN!

Triple-Action Resurfacing Peel A triple-action exfoliating facial to immediately transform the skin texture and tone. Contains a 10% Acid duo of Glycolic and Salicylic Acid, Papaya Enzyme and micro-polishing beads to resurface skin cells. Renewing Retinol, Hyaluronic Acid, Pro-Vitamin B5 and Vitamin E moisturize, soothe and regenerate the skin. Visibly reduces fine lines, wrinkles and pores, whilst improving the appearance of discoloration and dark spots for a brighter, smoother and renewed complexion.


Flawless Skin Mask This Hydrolyzed Collagen second skin mask uses the innovative Transdermal Cosmetic Delivery (TCD) Technology which is activated by the skin's temperature to achieve a better penetration of the highly effective ingredients into the skin. The translucent skin mask contours closely to the face to deliver a powerful complex of the peptide argireline, collagen matrix and a botanical complex to significantly moisturize and refine visible pores, restore elasticity and achieve an immediate tightening effect on the skin. Your skin looks flawless after just one application.

There are no reviews for this product.