OYSTER RENEWAL SERUM
Supreme Firming, Lifting and Revitalizing Dual-Phase Treatment
---
Results to expect
Remodels, lifts and firms

Visibly minimizes depth of wrinkles

Restores skin tone and radiance

Stimulates cellular metabolism

Increases cell renewal

Improves skin elasticity and smoothness

Boosts collagen production

Hydrates and moisturizes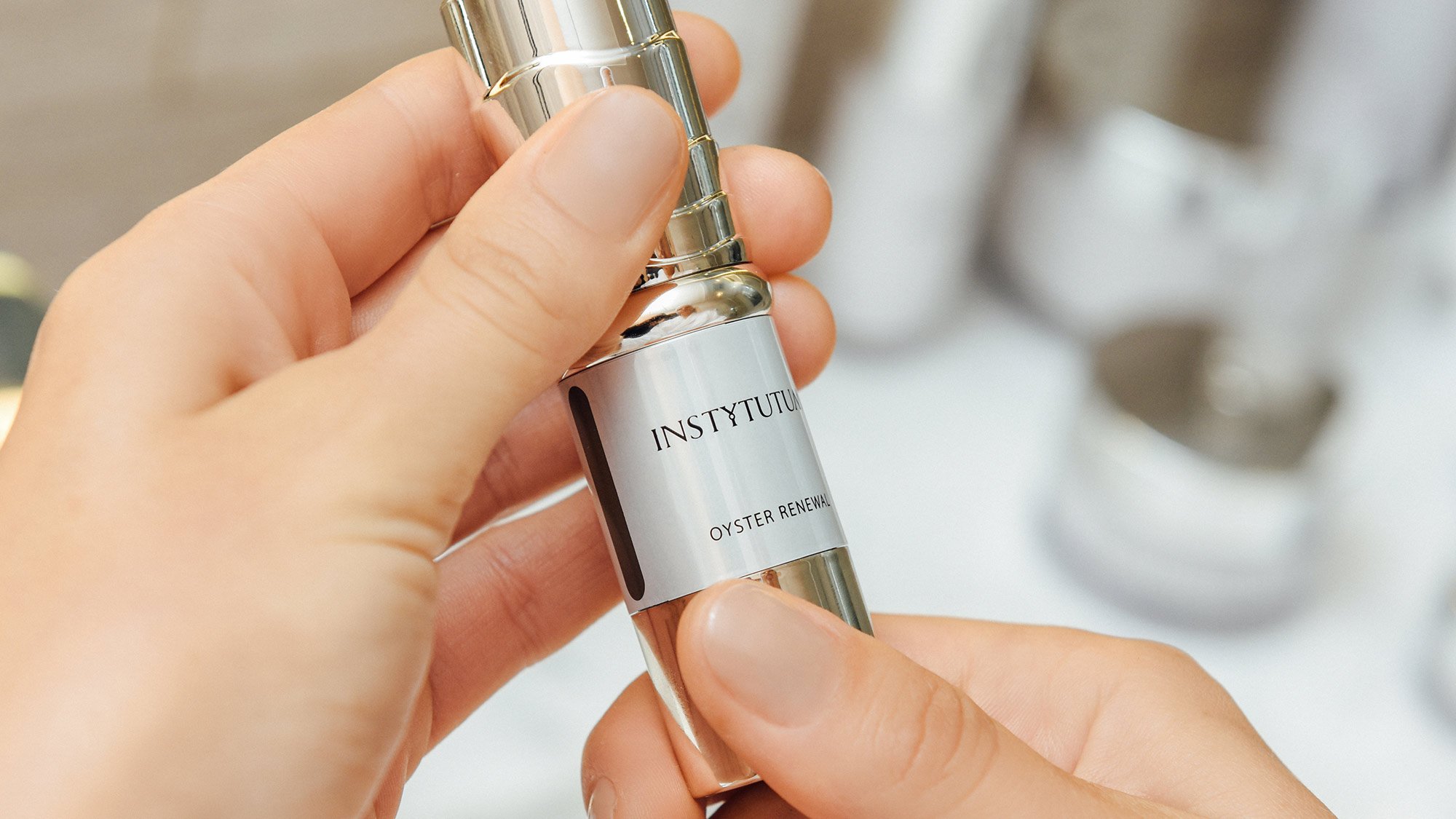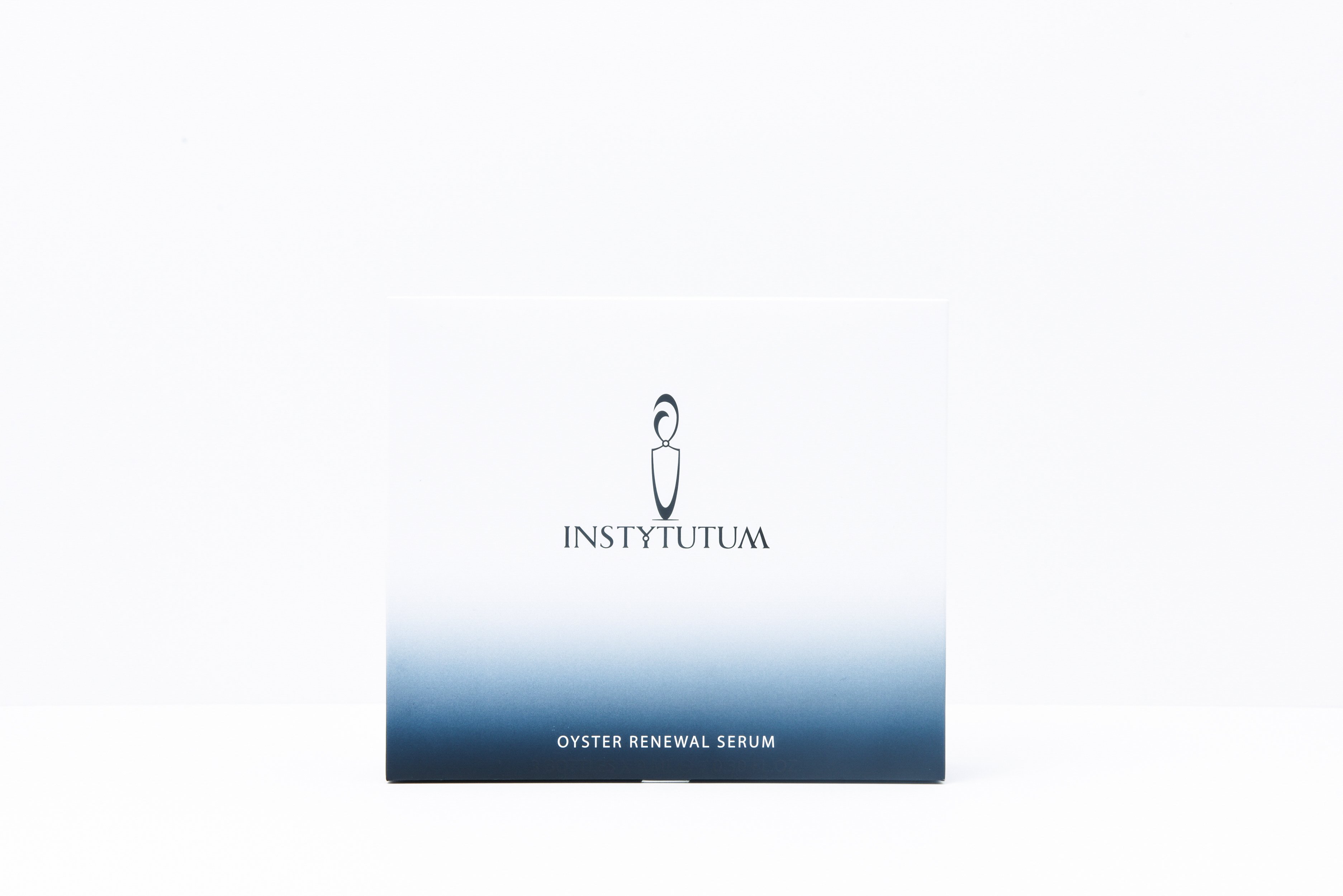 SUPER-CONCENTRATED, CUTTING-EDGE, REJUVENATING TREATMENT FOR FLAWLESS SKIN.
An ultra-powerful complex to fight the visible signs of aging for a radiant, youthful-looking complexion. This remodelling, firming and lifting serum combines our Marine Mineral Complex with the Pearl Oyster Complex to rejuvenate skin and boost collagen production and elasticity. This treatment comes in a series of three dual-phase serums, providing an exceptionally powerful treatment full of high-performance actives. Upon activation, the two mixed complexes increase cell renewal, diminish wrinkles, improve skin elasticity and smoothness. As a result, the skin appears remodelled, firmer and even-toned.
CLINICAL AND CONSUMER STUDY TEST RESULTS

Results obtained following a clinical study and an independent consumer testing panel using the product twice daily consecutive for 4 weeks.

AFTER 4 WEEKS:
95%: improved brightness and radiance
95%: increased smoothness
90%: improved complexion
95%: improved overall skin appearance

PEARL OYSTER COMPLEX
OSMO-REGULATING ACTIVE: an optimal combination of four natural ingredients (citrus honey, pectin, trimethylglycine and phospholipids), providing unparalleled hydration.
SACCHARIDE ISOMERATE: retains moisture, reducing dryness and making rough skin feel softer.
RE-SCULPTING PEPTIDE: tripeptide with firming and remodelling properties aids in fighting skin slackening, improving collagen fibrillogenesis and hyaluronic acid production. Skin appears remodelled, lifted and firm.
DERMAGENIC: derived from Wakame alga, it reactivates 14 RNA messengers involved in the re-densification of skin. Rich in nutrients, calcium and amino acids, it provides smoother and firmer skin.
CELL ENERGIZER: designed to respond to the nutritional needs of the skin. Stimulates cellular metabolism and ATP synthesis, leaving skin looking young.
BIONYMPH PEPTIDE: provides 360° anti-aging benefits. Derived from plant stem cells, this natural blend of tri-peptides and sugar molecules significantly decreases the production of free radicals, regulating the activity of DNA.
PROTEINS: Diminish the appearance of wrinkles and improve skin elasticity and smoothness.
OCEAN PLACENTA EXTRACT: a concentrate of sea grass with collagen boosting and revitalizing benefits, it promotes revived brightness and radiant looking skin.
SODIUM HYALURONATE: has strong moisturizing and film-forming properties. The hyaluronic acid film helps preserve the most important characteristics of youthful, healthy skin, such as suppleness, elasticity and tone.
MARINE MINERAL COMPLEX
REGENERATIVE PLANT ACTIVE: extracted from GMO-free soybean, rich in essential amino acids, boosts cell metabolism by improving skin oxygenation, and stimulates cellular renewal, enhancing skin radiance.
DIVINE EXTRACT: is a revitalizing blend of mineral salts, particularly trace elements from calcareous sea sediments and oyster shells. It is indispensable for maintaining or restoring the skin's energy.

Elena

I've always had problems with the skin in my décolleté zone. I've been using the Oyster Serum daily on my face and neck and I love how it transformed my skin. After the very first application I have noticed the immediate improvement in the texture and tone of my skin. I'm impressed how well this product diminishes wrinkles and rejuvenates. My skin feels fabulous!

You have to login to leave a review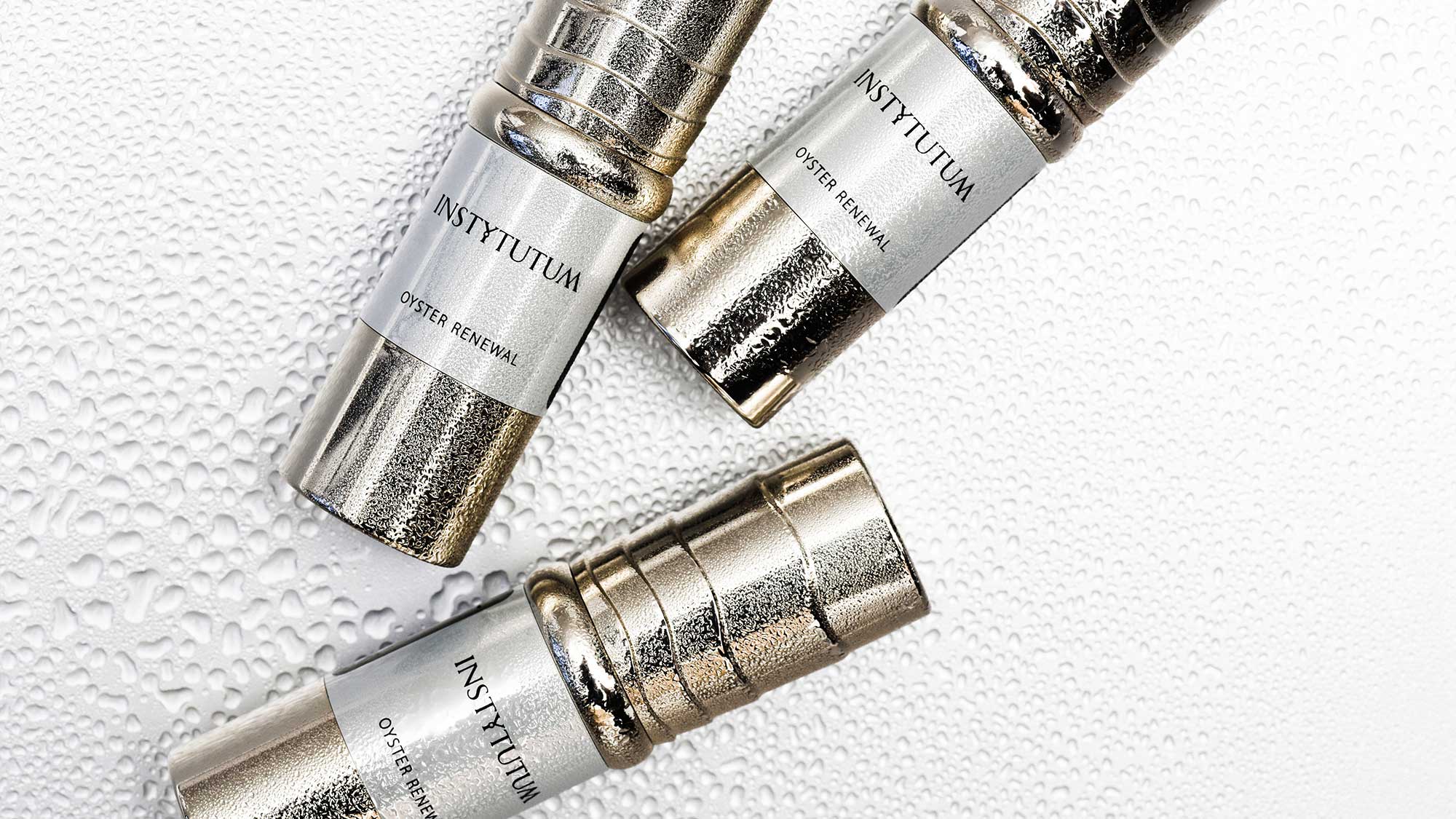 Beauty advice
To activate, twist the base to the right and shake well and apply on cleansed skin. For optimal results, apply morning and evening by smoothing two drops onto face, neck and décolleté. Follow with Day or Lifting Cream. This serum contains high-performance, time-sensitive active ingredients. Therefore use the activated serum within one month. For better penetration use the triple peel twice a week.
Works well with
Triple Action Resurfacing Peel
Learn More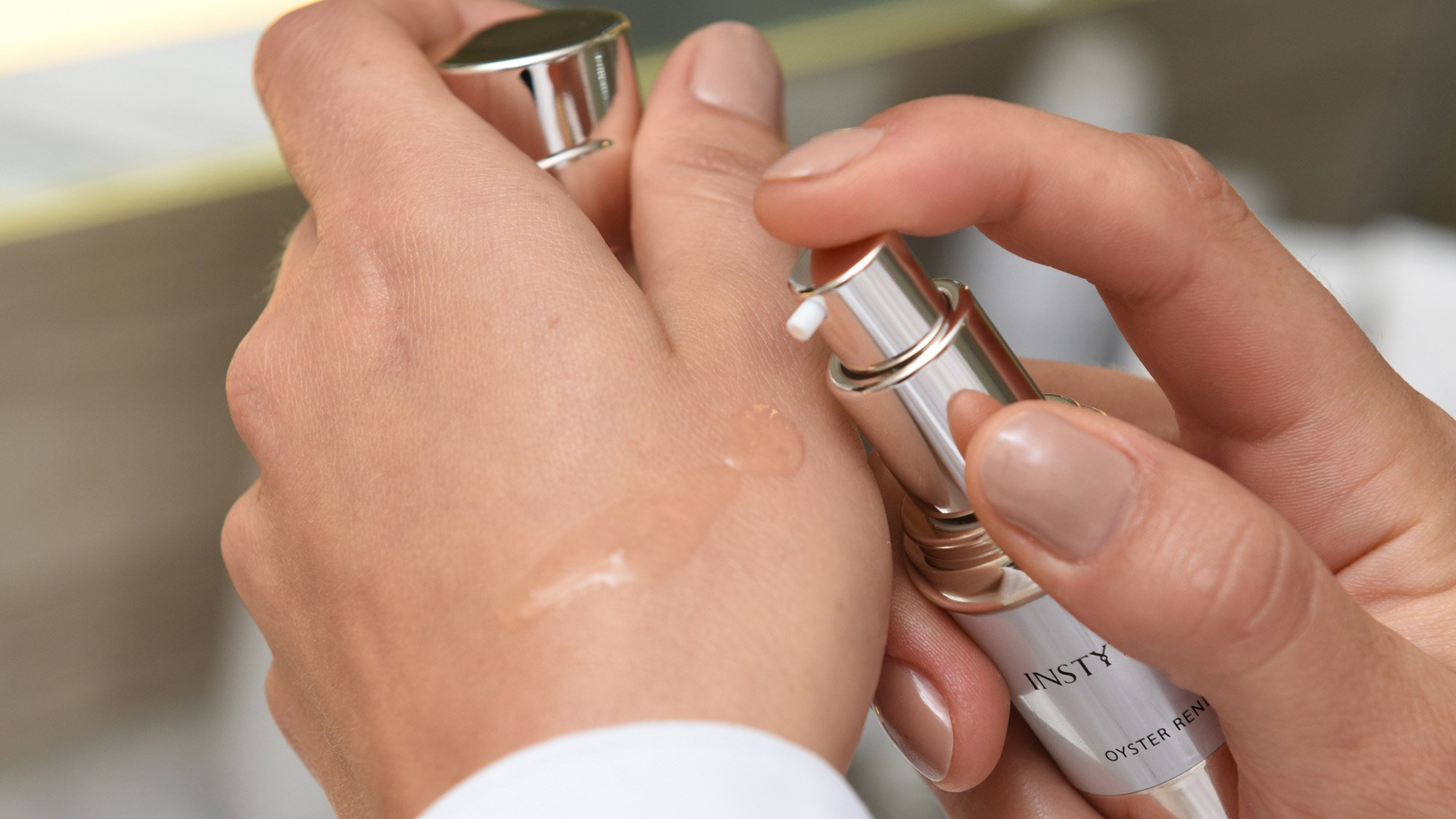 What it is
A highly potent, super concentrated, very lightweight translucent dual-phase serum appropriate for all skin types.