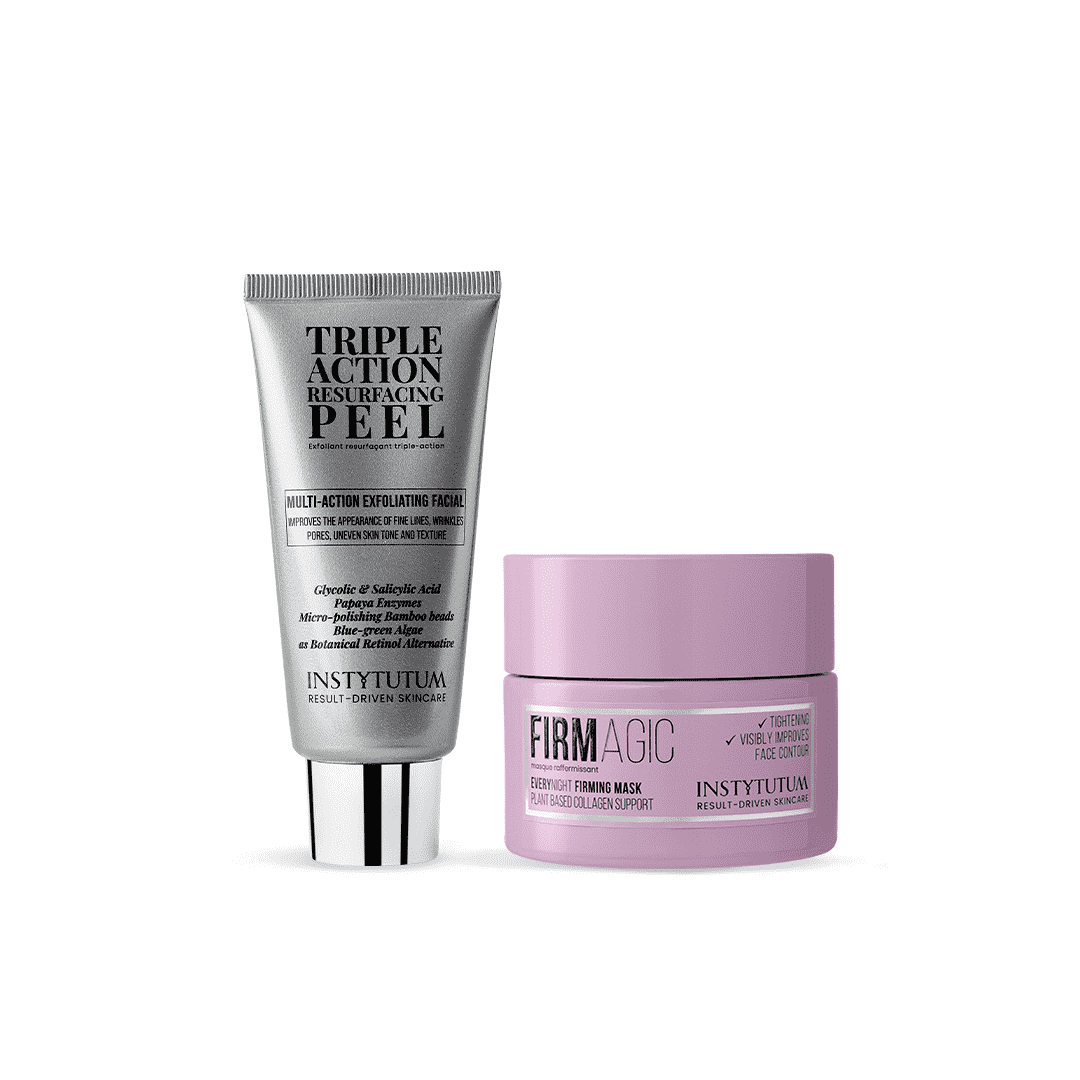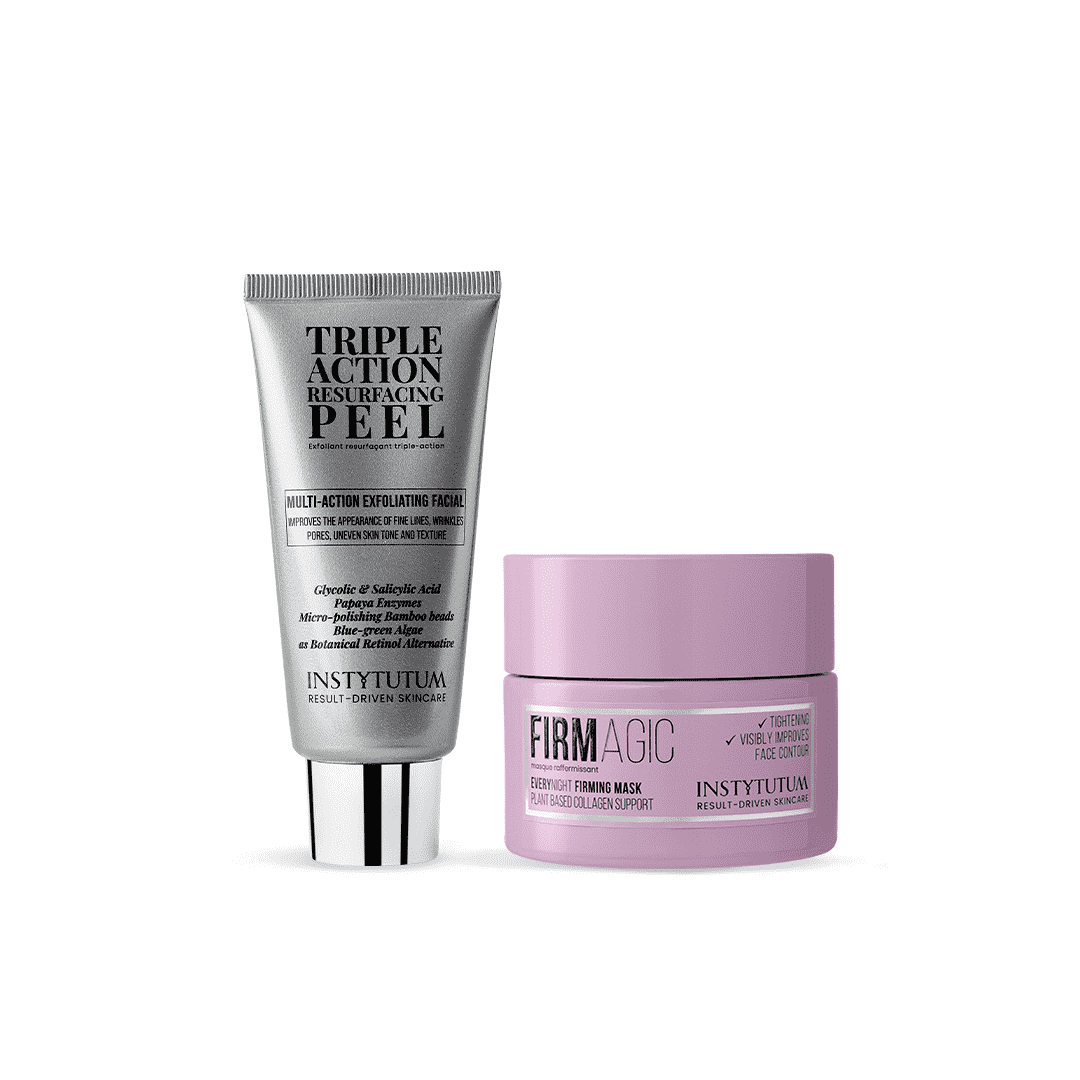 WHY YOU WILL LOVE THIS

The set includes two powerful products that work together to rejuvenate your skin while you sleep.

The Triple-Action Resurfacing Peel is a potent exfoliating treatment that removes dead skin cells, visibly minimizes pores, and improves tone. It also stimulates the cell renewal process, revealing a fresh complexion.

FIRMAGIC Everynight Firming Mask is a mask specifically designed to restore skin elasticity while you sleep. Packed with nourishing and hydrating ingredients, it strengthens and lifts the skin, promoting a firmer and more youthful appearance.

Together, these two products restore and tighten your skin, leaving it feeling refreshed and revitalized

HOW TO USE

Triple-Action Resurfacing Peel Apply an even layer to the face, neck and décolleté, avoiding the eye area, massaging in circular motions for 1-3 minutes. Leave on for 5-8 minutes for best results. Rinse thoroughly with lukewarm water. For sensitive skin, use as a mask without polishing, leave on for 3-5 minutes. For best results use this peel 1-2 times a week, followed by your Serum and Cream.

Firmagic Everynight Mask Apply every night to a clean, dry face, neck, and décolleté as a daily progressive treatment; use a thin layer and leave-on to renew your skin overnight. As a special instant glow treatment, apply a thick layer for 20 minutes. Remove with a damp cloth.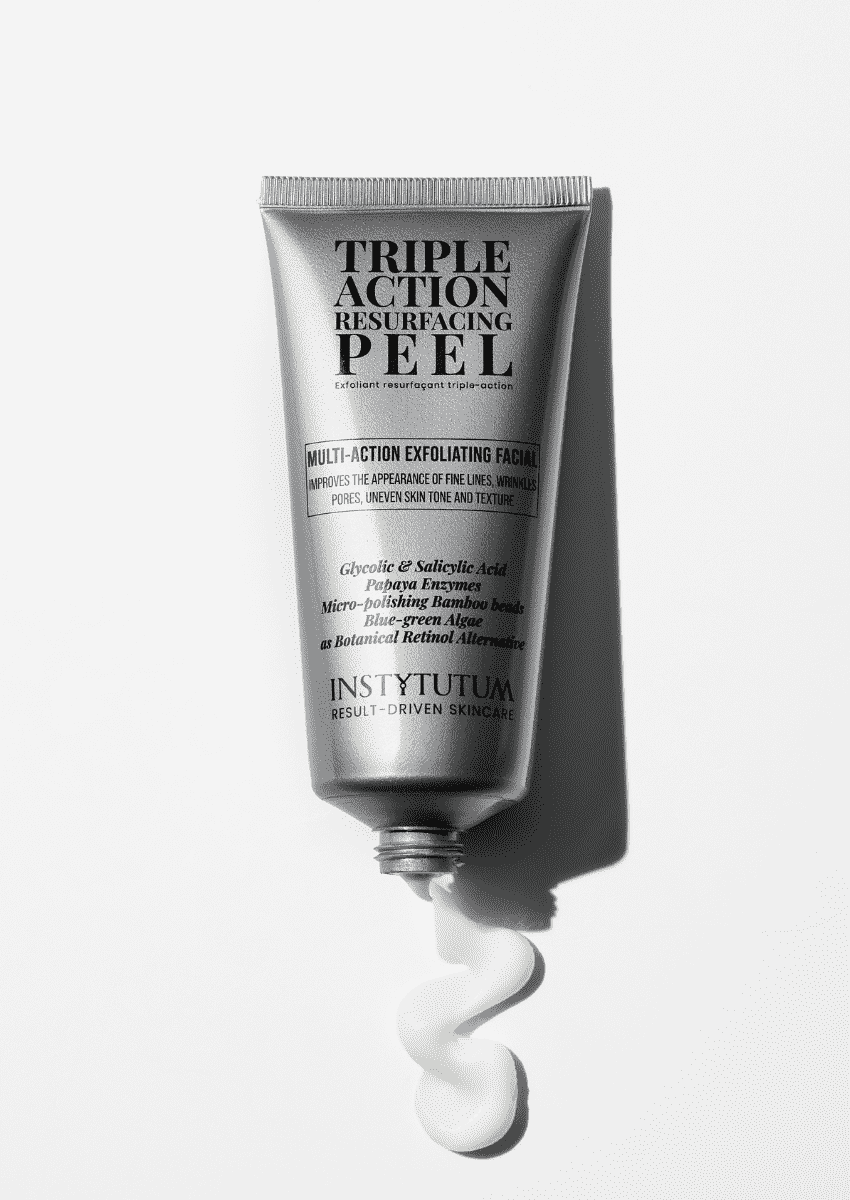 Night Recovery Set

Triple-Action Resurfacing Peel A triple-action exfoliating facial to immediately transform the skin texture and tone. Contains a 10% acid duo of Glycolic and Salicylic Acid, Papaya Enzyme and micro-polishing beads to resurface the skin surface. Blue- green algae with Retinol-like action, Hyaluronic Acid, Pro-Vitamin B5 and Vitamin E moisturize, soothe and regenerate the skin. Helps diminish the look of fine lines, wrinkles and pores whilst improving the appearance of discoloration and spots for a brighter, smoother, and renewed complexion. For all skin types. pH 3.5


Firmagic Everynight Mask This ultra-firming, tightening every night mask visibly restores contour and youthful-looking bounce to the face and jawline. A rich, melting, and nourishing texture designed for sagging skin and loss of volume for a firmer, plumper, and lifted look.

Formulated with Everlasting Flower extract acting as a Plant-Based Collagen Support with clinical-proven efficacy to strengthen, tone, and help improve skin elasticity. The Anti-wrinkle Neuropeptide visibly reduces the depth of deep expression wrinkles for a more relaxed and youthful look. Kakadu Plum extract (known as the world's richest source of vitamin C) supports collagen levels, promotes skin luminosity, brightens, and helps repair UV exposure's effects.

Jojoba oil, Squalane, and Gluconic and Lactic acids prevent moisture loss, hydrate, and help restore skin suppleness.

Powered by the Opti-Night Repair Complex of Pre- and Pro-biotics, Super-Fruit Kiwi Berry and Adaptogens Mushroom extracts help to ignite the skin's natural night renewal process to provide a healthy skin barrier, improved density, and vitality

There are no reviews for this product.