LIFTING CREAM
360°Anti-aging Power Cream
---
Results to expect
Visibly lifting and remodelling facial contours

Visibly improves skin firmness and elasticity

Intense hydration and nourishment

Refines skin texture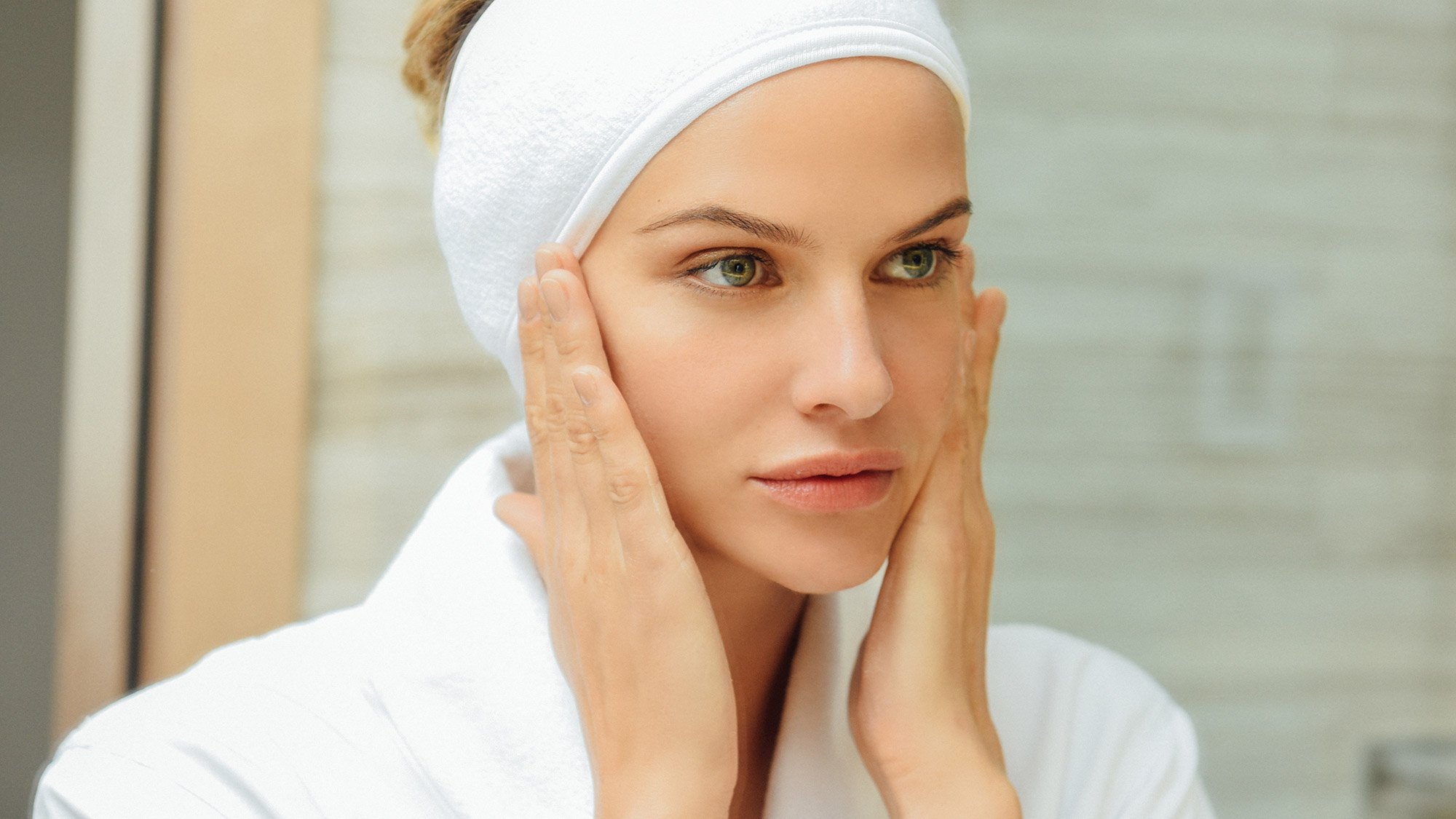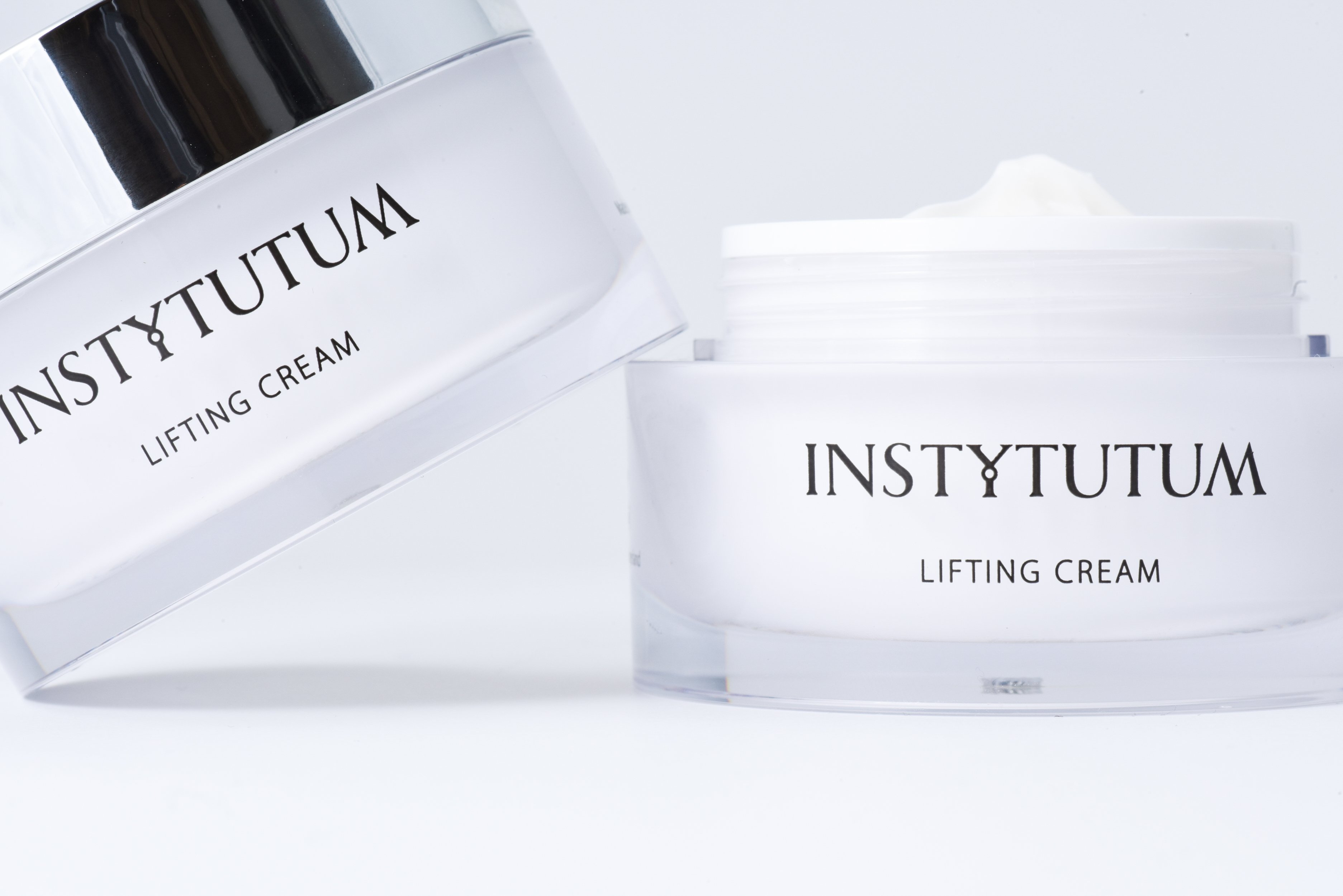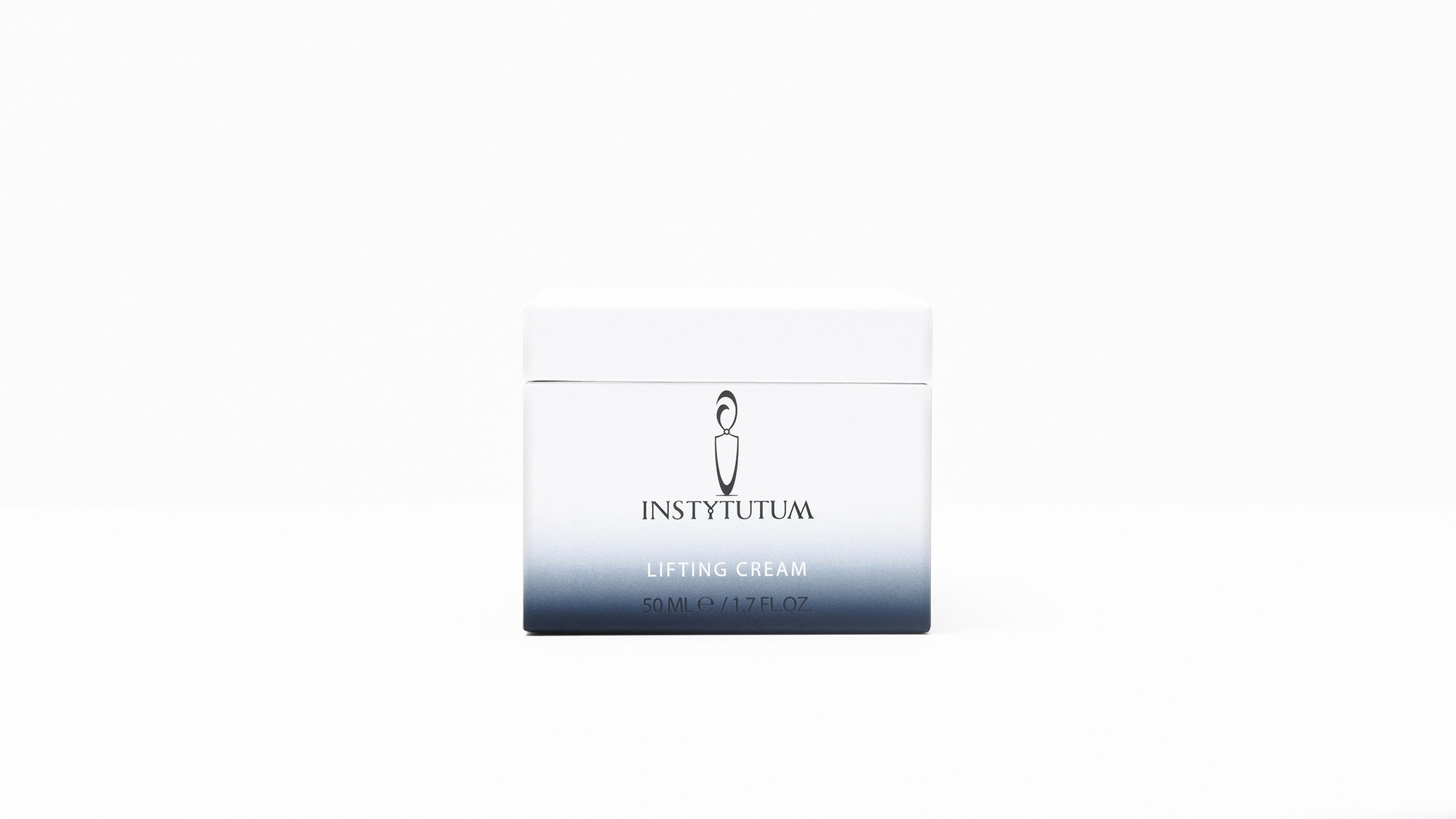 SCULPTS CONTOURS, LIFTS, FIRMS AND RENEWS THE SKIN
This powerful and luxurious anti-aging cream is formulated with a unique combination of actives to redefine the facial contours and make the skin appear sculpted and lifted. The powerful blend of strongly effective peptides, advanced amino acids, potent vitamins and smoothing retinol reduces the appearance of deep wrinkles and visibly improves skin texture, elasticity and firmness. Precious raspberry plant stem cells and rejuvenating hyaluronic acid are enriched with natural oils to provide unparalleled moisture.
CLINICAL AND CONSUMER STUDY TEST RESULTS

Results obtained following a clinical study after single use and an independent consumer testing panel using the product twice daily consecutive for 4 weeks.

AFTER SINGLE USE:
Thirty minutes after the first application, the lifting effect was visible in 65% of the tested women. The visibility of wrinkles was reduced by 50% and the moisture level increased by 75%
AFTER 4 WEEKS:
75%: skin elasticity improved
65%: skin moisturisation improved
90%: skin smoothness improved
85%: skin elasticity improved
85%: visibility of wrinkles reduced
75%: skin recontouring improved in

COLLAGEN-SYNTHESIS-STIMULATING PEPTIDE: a small peptide that mimics the body's own mechanism to produce collagen, helping to reduce all types of wrinkles and leaving skin plump and firm.
INSTANT REMODELLING ACTIVE: boosts cellular dynamics by stimulating fibroblasts, tightening the collagen fibre network in the dermis. Visibly smoothes and diminishes wrinkles from the first application.
NATURAL FLASH TENSING AGENT: an optimized blend of hydrolyzed polysaccharide and acacia gum which forms a mesh at the surface of the skin. Skin appears lifted; the depth of wrinkles is decreased, leaving skin appearing young and smooth.
SHEA BUTTER: softens, moisturizes, and improves cell regeneration, leaving skin looking hydrated and firm.
RETINOL: aids in restoring damaged skin and improving barrier functions while stimulating the rejuvenation process and increasing collagen production. This potent wrinkle fighter also exfoliates surface skin cells, leaving skin looking radiant and youthful.
VITAMIN C GLUCOSIDE: a highly stable, time-released form of vitamin C. Promotes collagen synthesis and aids in fighting the aging process. Brightens skin and reduces UV-induced skin inflammation and pigmentation. Leaves skin looking rejuvenated and energized.
BIONYMPH PEPTIDE: provides 360° anti-aging benefits. Derived from plant stem cells, this natural blend of tripeptides and sugar molecules significantly decreases the production of free radicals, regulating the activity of DNA proteins. Diminishes the appearance of wrinkles and improves skin elasticity and smoothness.
BERRYFLUX VITA: extract of raspberry cultured stem cells with strong antioxidant properties: It improves the skin's own moisturizing capacity and elasticity, and increases hyaluronic acid content. Skin looks plump and feels firm.
RED ALGA: soothes, moisturizes and restructures the skin.
SODIUM HYALURONATE: has strong moisturizing and film-forming properties. The hyaluronic acid film helps preserve the most important characteristics of youthful, healthy skin, such as suppleness, elasticity and tone.

There are no reviews for this product.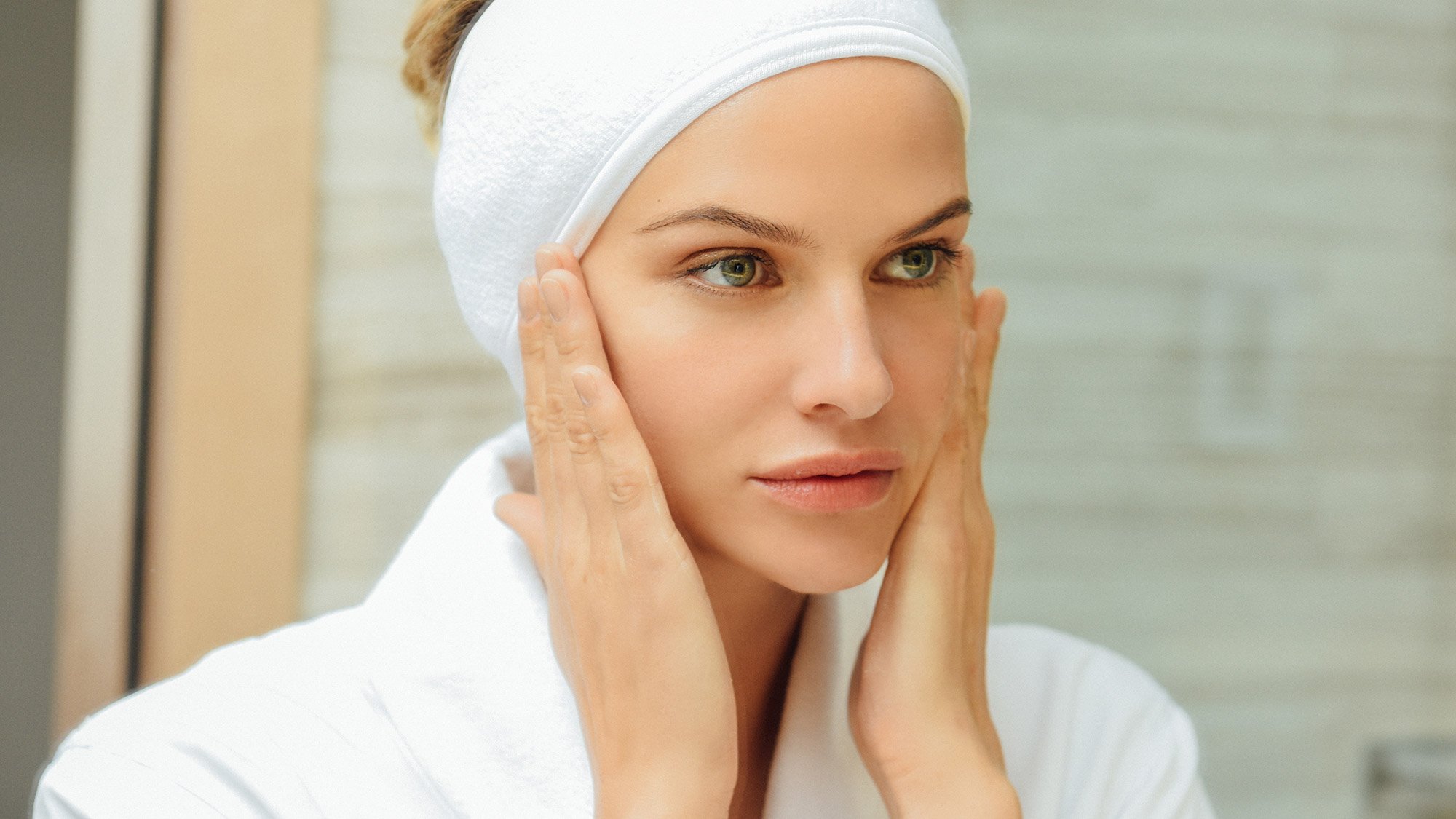 Beauty advice
After cleansing and applying toner, use on the entire face, neck and décolleté. For optimal results, use after serum. As this product contains retinol, always use a high SPF during the day.
Works well with
Supreme Firming, Lifting & Revitalizing Dual-Phase Treatment
Learn More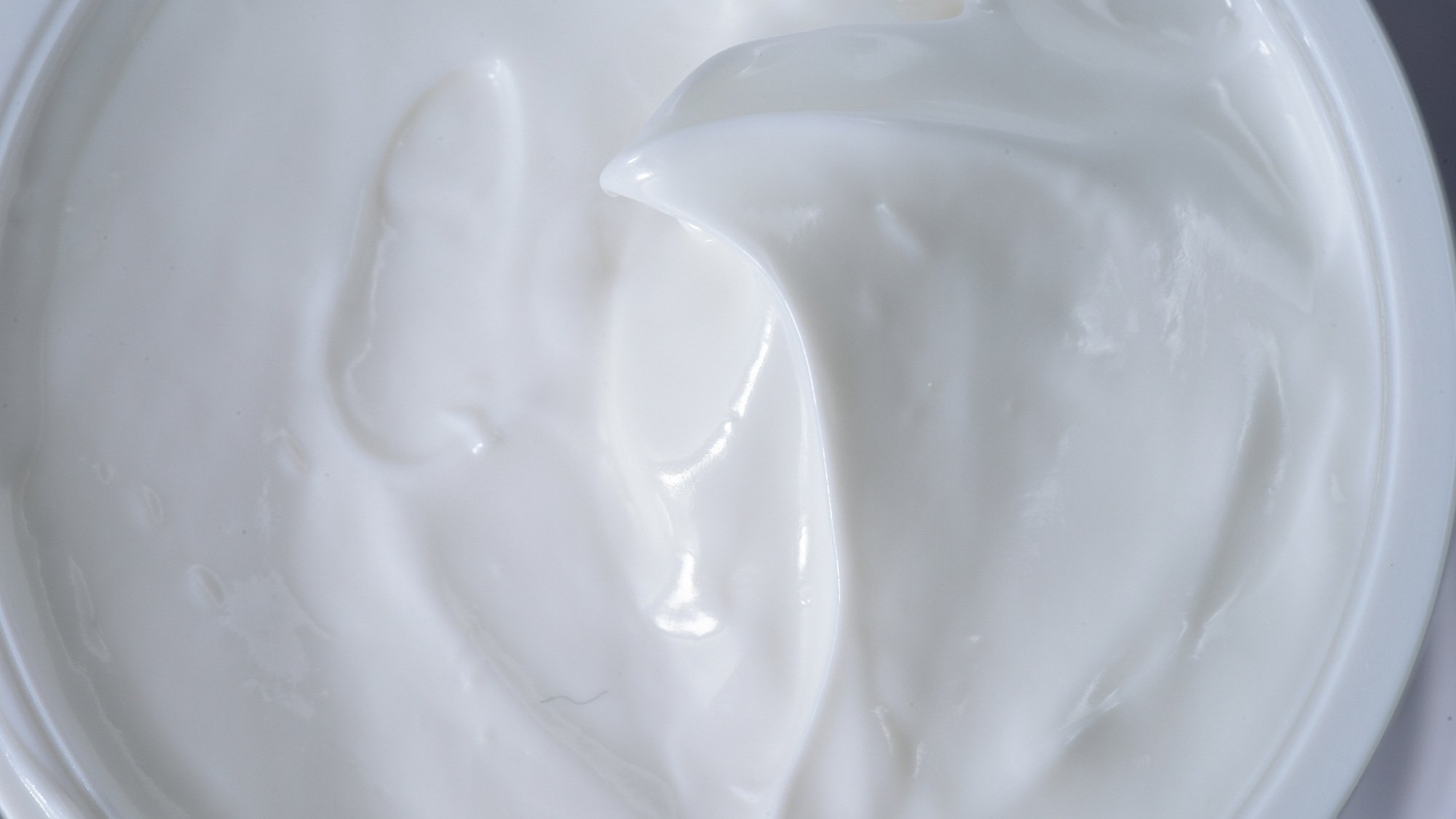 What it is
Appropriate for all skin types, this powerful and luxurious 360° anti-aging power cream is formulated with a unique combination of actives to lift and redefine the facial contours. It has a rich texture without being heavy or greasy.
Lifting Cream With Alex
Alexandra Potora explains how our Anti-Aging Lifting Cream leaves her skin feeling plump and moisturized.

Shop now