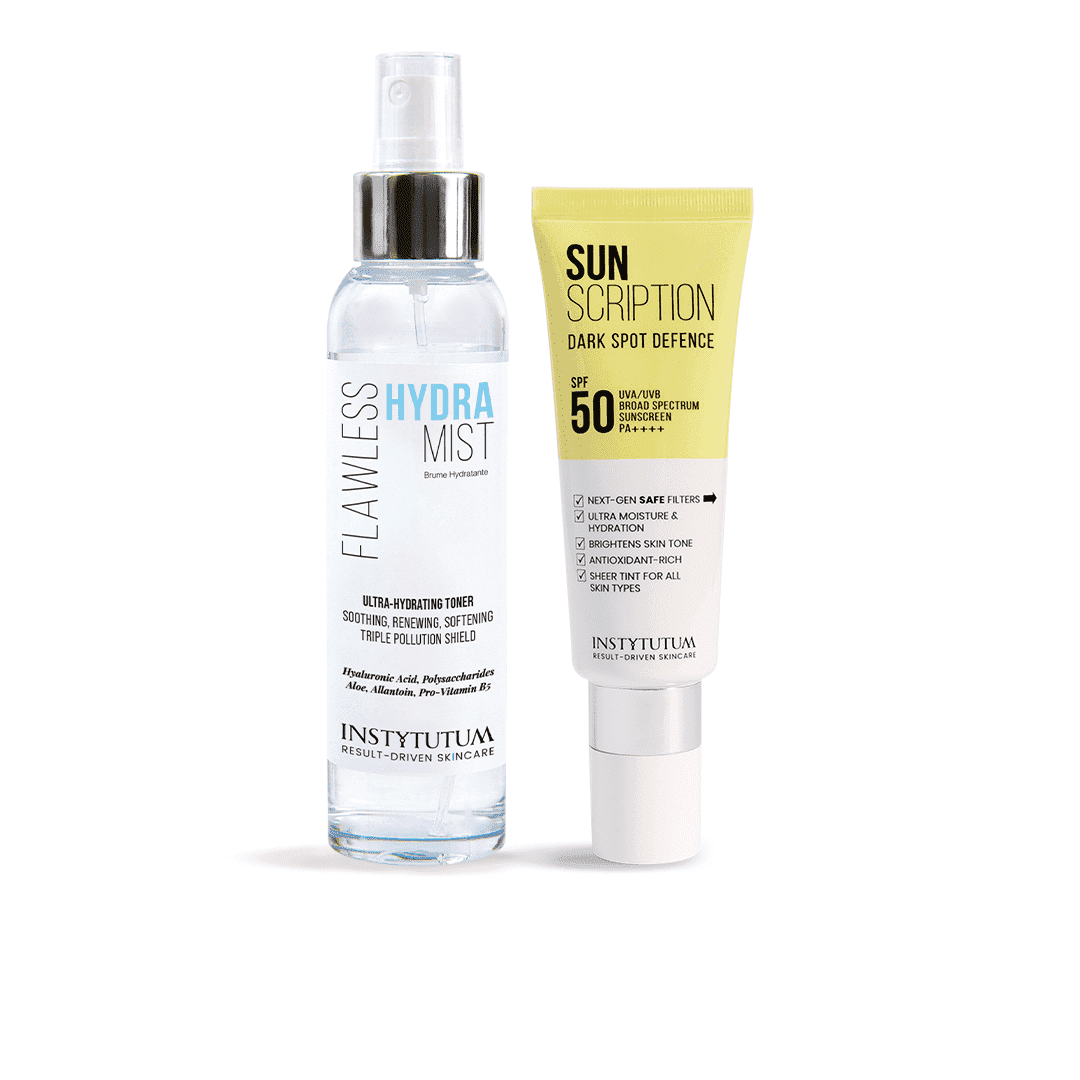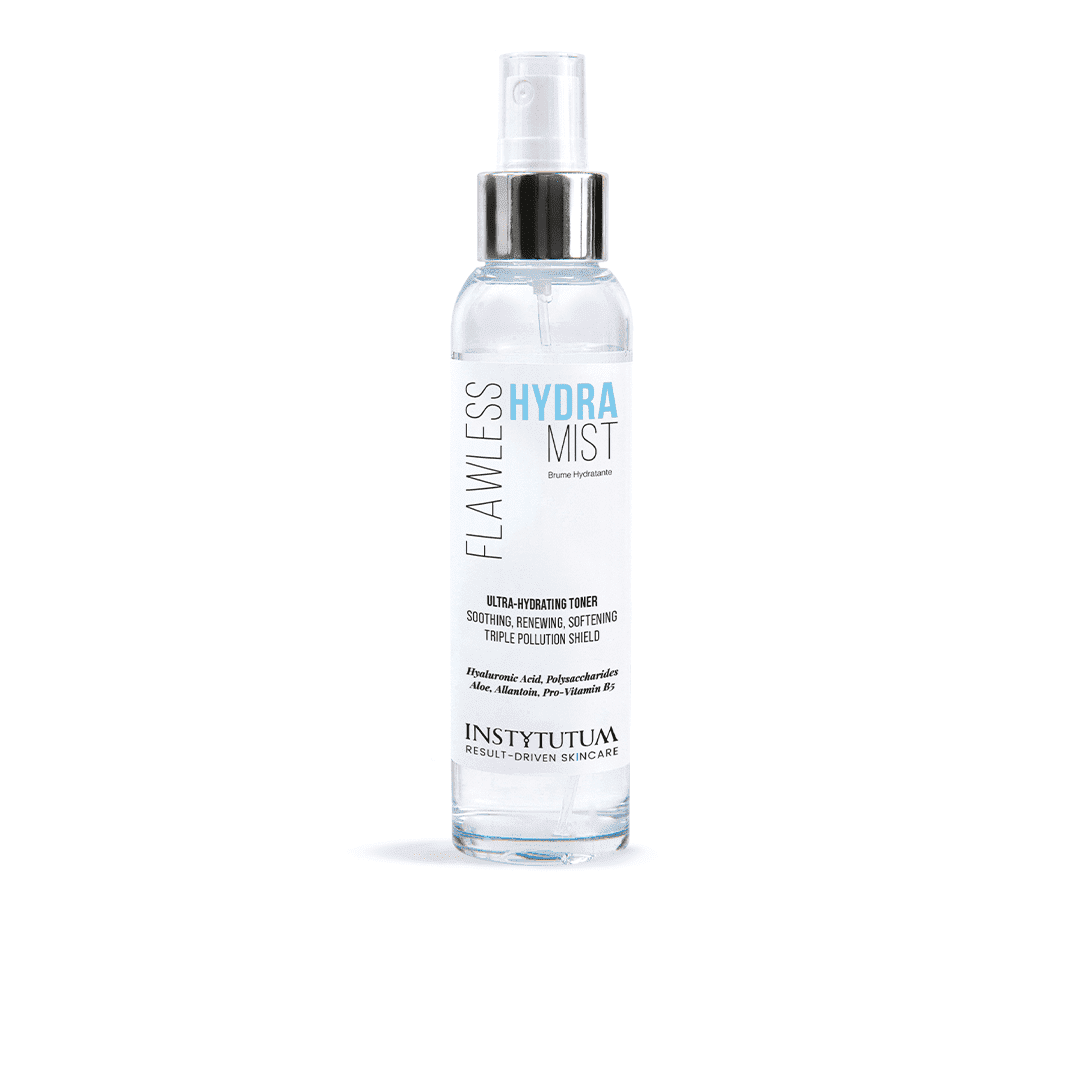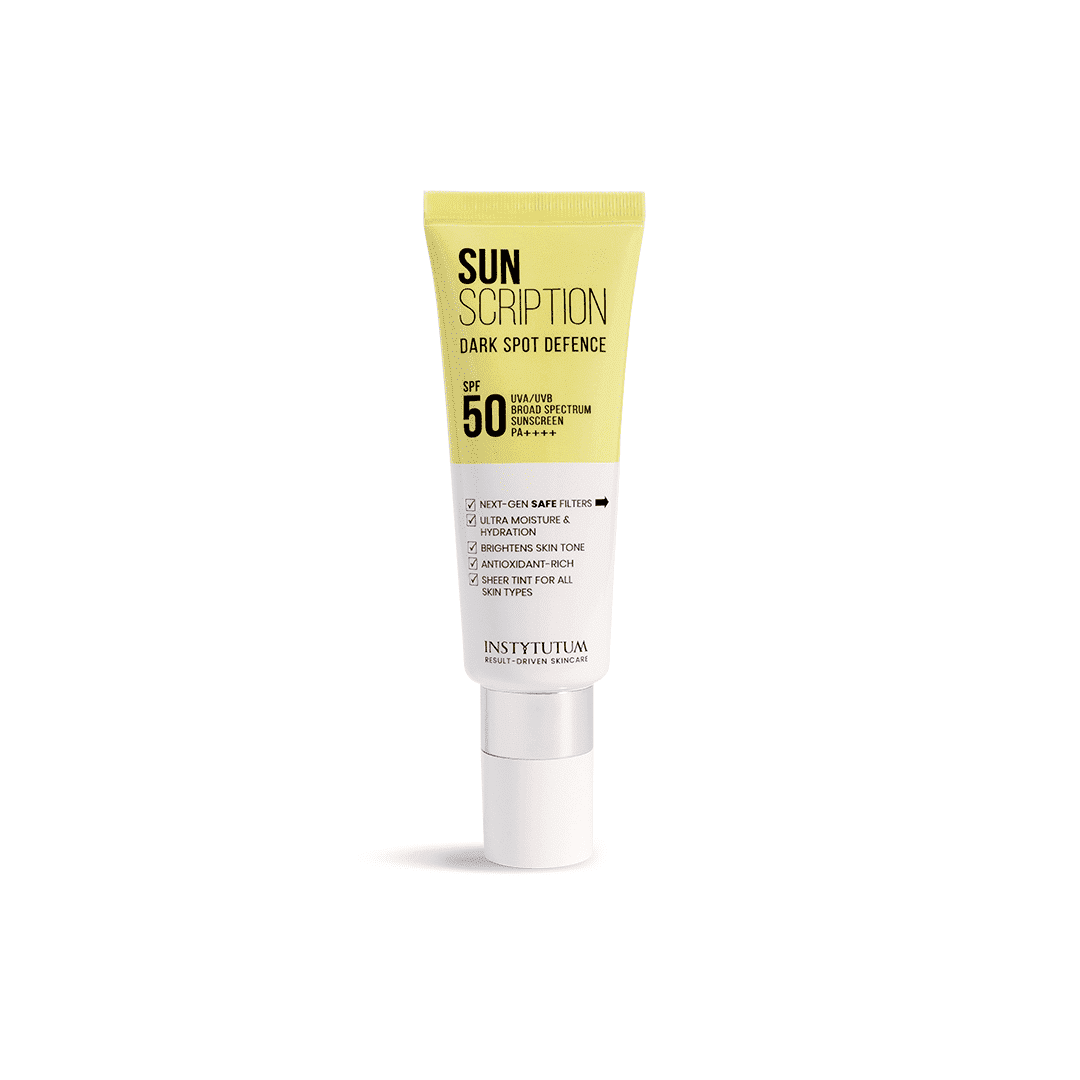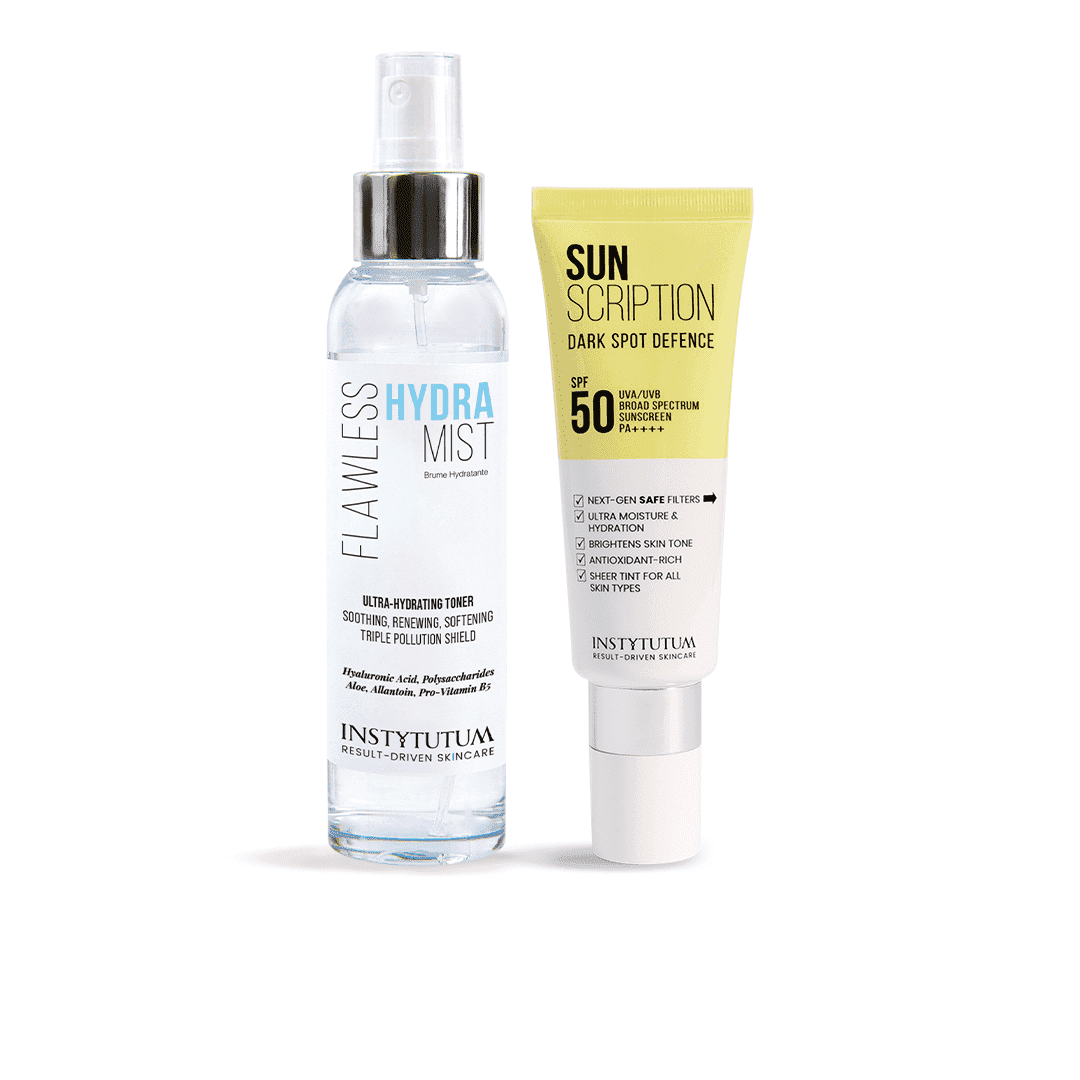 Radiance Boost & Sun Shield
GlowGuard

Duo
WHY YOU WILL LOVE THIS
There are two primary reasons for skin aging: sun exposure and environmental pollution. That's why the skin requires special care. This set includes two products that offer dual protection against the sun and pollutants while also moisturizing, brightening pigmentation, and ensuring a healthy-looking skin throughout the entire summer.
Flawless Hydra Mist is a lightweight, moisturizing spray that absorbs quickly and maintains optimal skin hydration throughout the day. With its polysaccharide composition, it effectively shields the skin from pollutants.
SUNSCRIPTION Dark Spot Defense SPF50 has a powerful sun protection formula with SPF50, providing reliable protection against harmful sun rays, moisturizing the skin, and assisting in reducing pigmentation.
HOW TO USE
Flawless Hydra Mist. For instant rehydration and a supple, dewy finish hold the bottle 8-10 inches away from the face and spray the fine mist two to three times, with the eyes closed. To maintain hydration use several times throughout the day, especially on airplanes. Use pre-moisturizer as a toner to boost -hydration, or post makeup application for a smooth, flawless look.
SUNSCRIPTION Dark Spot Defense SPF50. Apply to the face, and neck arid décor let as the final step in your skincare routine. Reapply every 2 hours. Avoid contact with eyes.​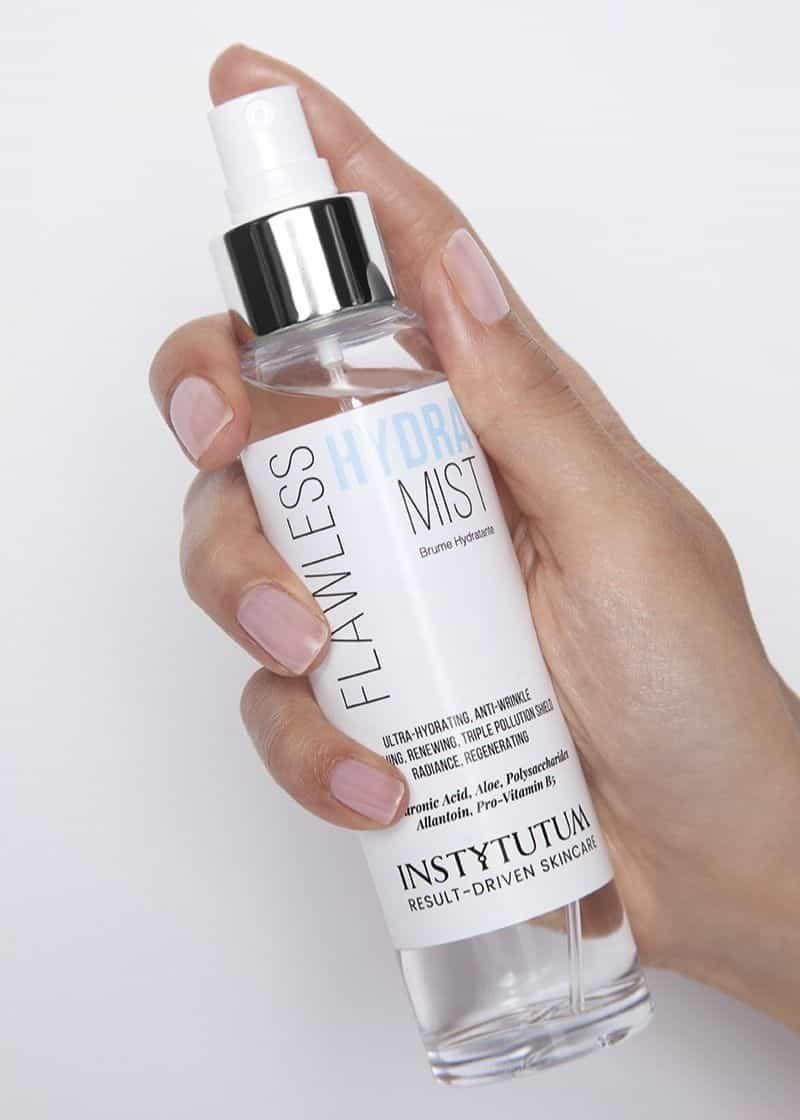 GlowGuard Duo

Flawless Hydra Mist This micro-fine mist is formulated with low molecular weight Hyaluronic Acid to enable better penetration. It provides an instant infusion of long-lasting, intense hydration, replenishing moisture levels, creating a smoother skin texture and visibly reduces lines and wrinkles.


SUNSCRIPTION Dark Spot Defense SPF50The next-generation chemical filters provide high-level protection from UVA/UVB, blue light, and infrared radiation to prevent all signs of aging. Formulated with Brassica Rapa Root Extract, which is rich in bioactive molecules to visibly brighten discoloration and dark spots and to promote skin luminosity and firmness. The Powerful Cacao Peptides protect from the harmful effects of blue light. Together with Vitamin E, they provide powerful antioxidant protection to prevent skin aging and hyperpigmentation. The Moisturising Salicornia Extract boosts skin hydration leading to more supple and smoother skin. The anti-pollution Saguaro Cactus Extract combats harmful environmental stress and lightens the skin tone. Provides a non-greasy, luminous finish and leaves your skin protected, moisturized, and even-toned.

There are no reviews for this product.