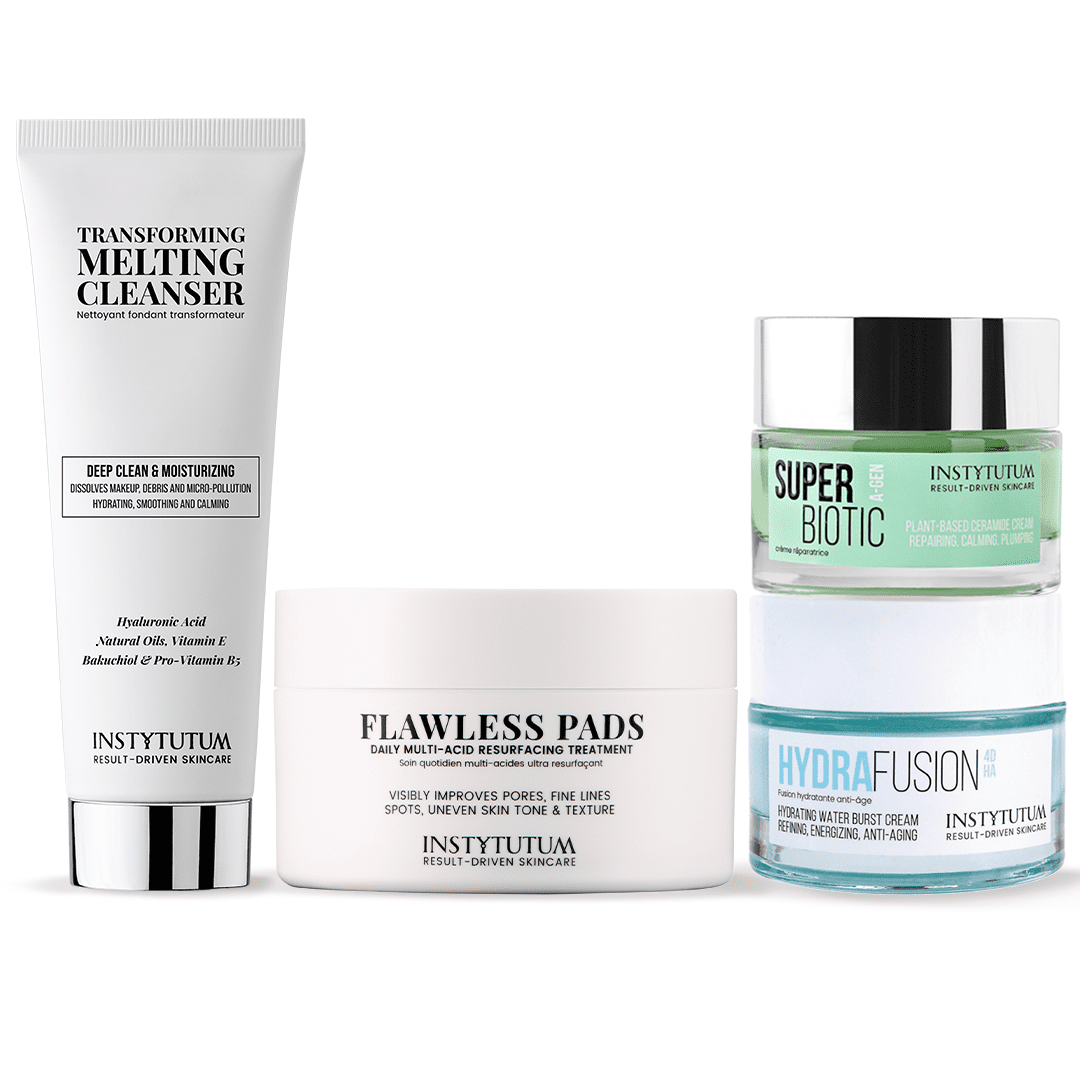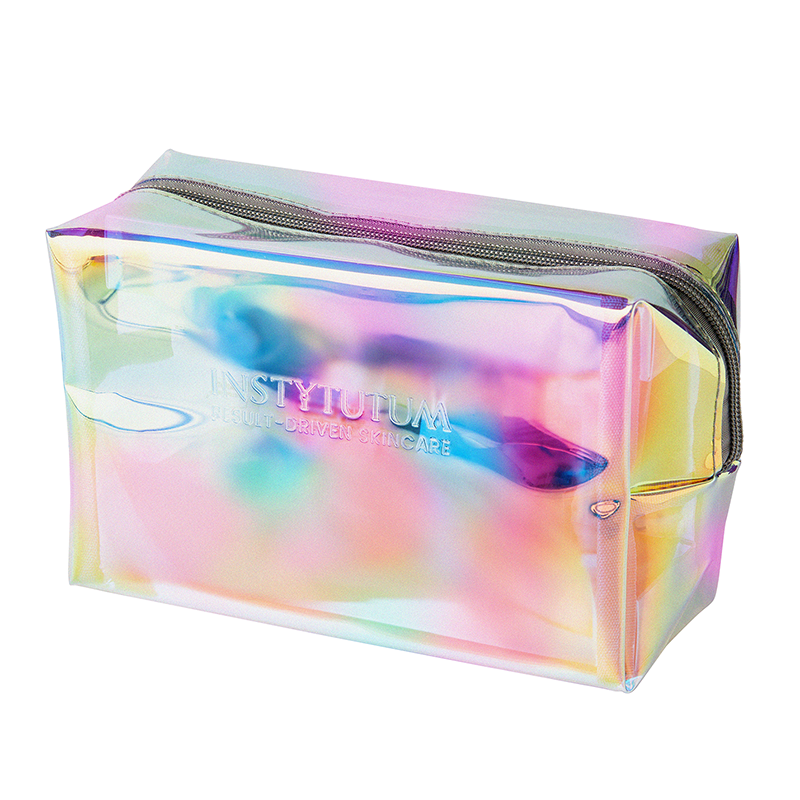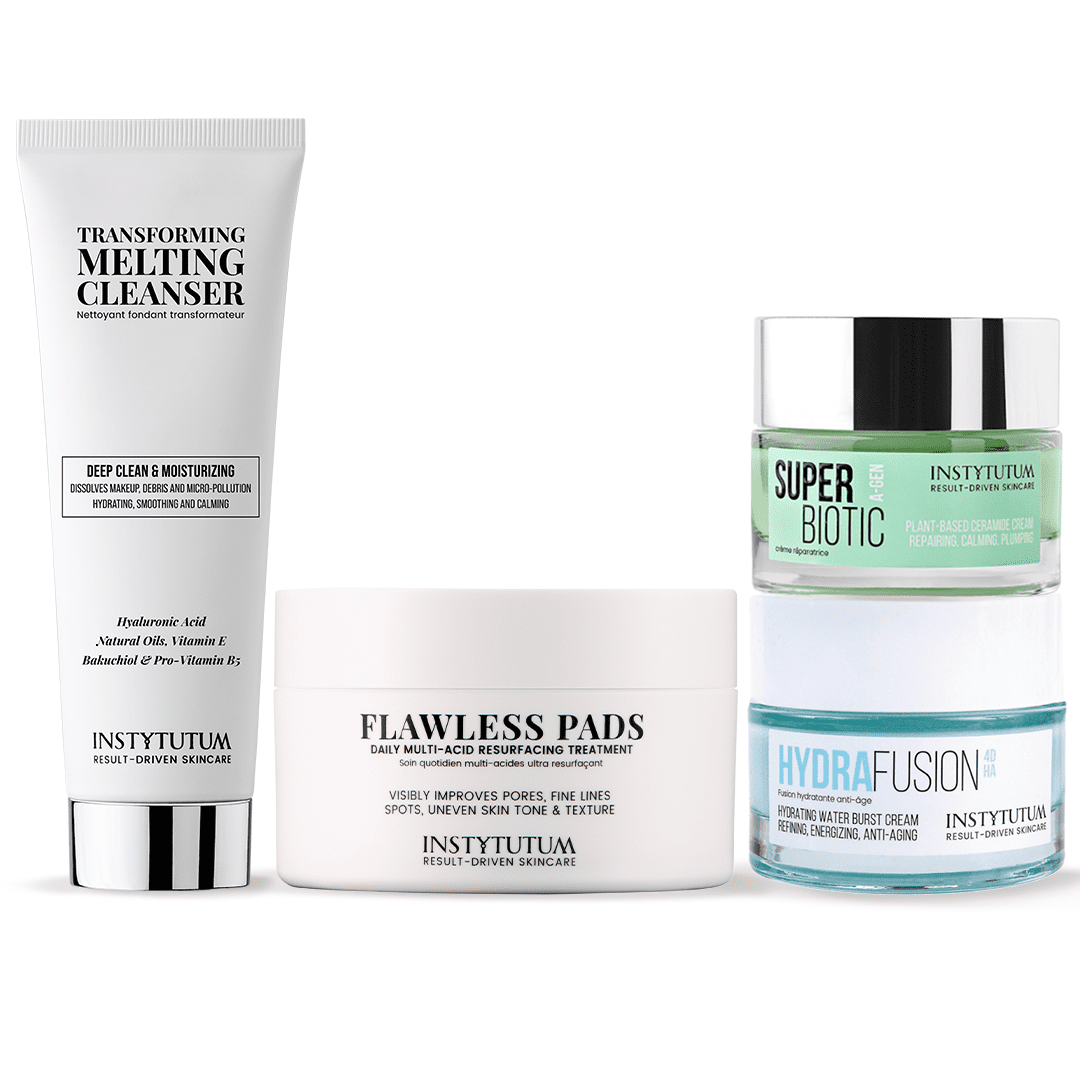 Ultimate care program for the whole family
"For

Her and For Him" program
WHY YOU WILL LOVE THIS
The quality of skin care is no longer a matter of gender. Today, both women and men are looking for effective products to have healthy and attractive skin.

The program includes four products. They effectively solve problems such as dry skin, irritation and visible signs of aging, as well as skin dullness and uneven tone.
HOW TO USE
Transforming Melting Cleanser. Apply on dry skin, massage in, and leave on for a few minutes. Next, with moist fingertips massage into the skin vigorously in circular motions until a milky emulsion forms. Finally, rinse off thoroughly with lukewarm water. For even better results use it with Micro Peeling Cloth or cosmetic sponge.
Flawless Pads. Wipe over clean, dry skin on face and neck, avoid the eye area. Leave on. Recommend starting 3 times a week and building up to twice daily.
Hydrafusion Water Burst Cream. Apply in the morning to clean skin to face, neck and décolleté.
Superbiotic Ceramide Plant-based Cream. Smooth over clean, dry face, neck, and décolleté. Apply in the evening.​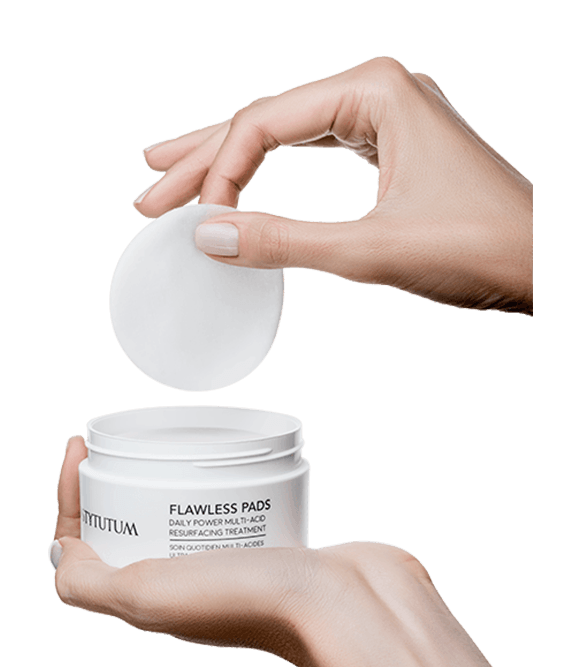 ULTIMATE CARE PROGRAM FOR THE WHOLE FAMILY

Step 1. Transforming Cleanser is a hydrophilic oil that gently cleanses your skin "without squeaking", moisturizes and prepares it for further care.


Step 2. Flawless Pads are easy-to-use pads impregnated with a highly effective complex of glycolic, lactic, citric and salicylic acids, in combination with provitamin B5 and niacinamide to visually narrow pores, correct wrinkles, and even out complexion.


Step 3 (morning). Hydrafusion Water Burst Cream is deep hydration for 24 hours. The cream-gel contains four types of hyaluronic acid with different molecular weights and thus acts on different layers of the skin, hydrating it from the outside and inside.


Step 3 (evening). Superbiotic Plant-Based Ceramide Cream is a cream for restoring the skin's protective barrier. The cream contains ceramides and a complex of pre- and probiotics that strengthen and protect the skin from the negative effects of the environment and after the use of active ingredients.

There are no reviews for this product.