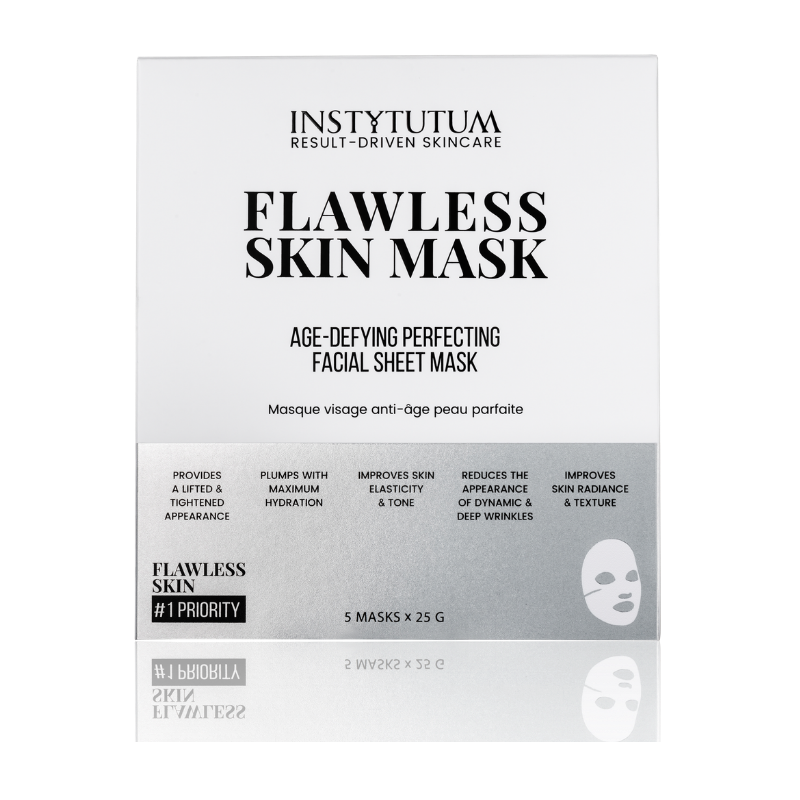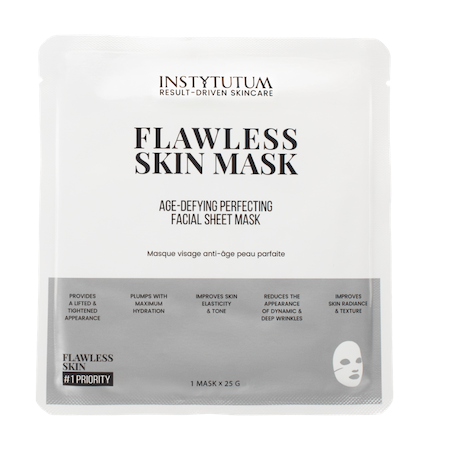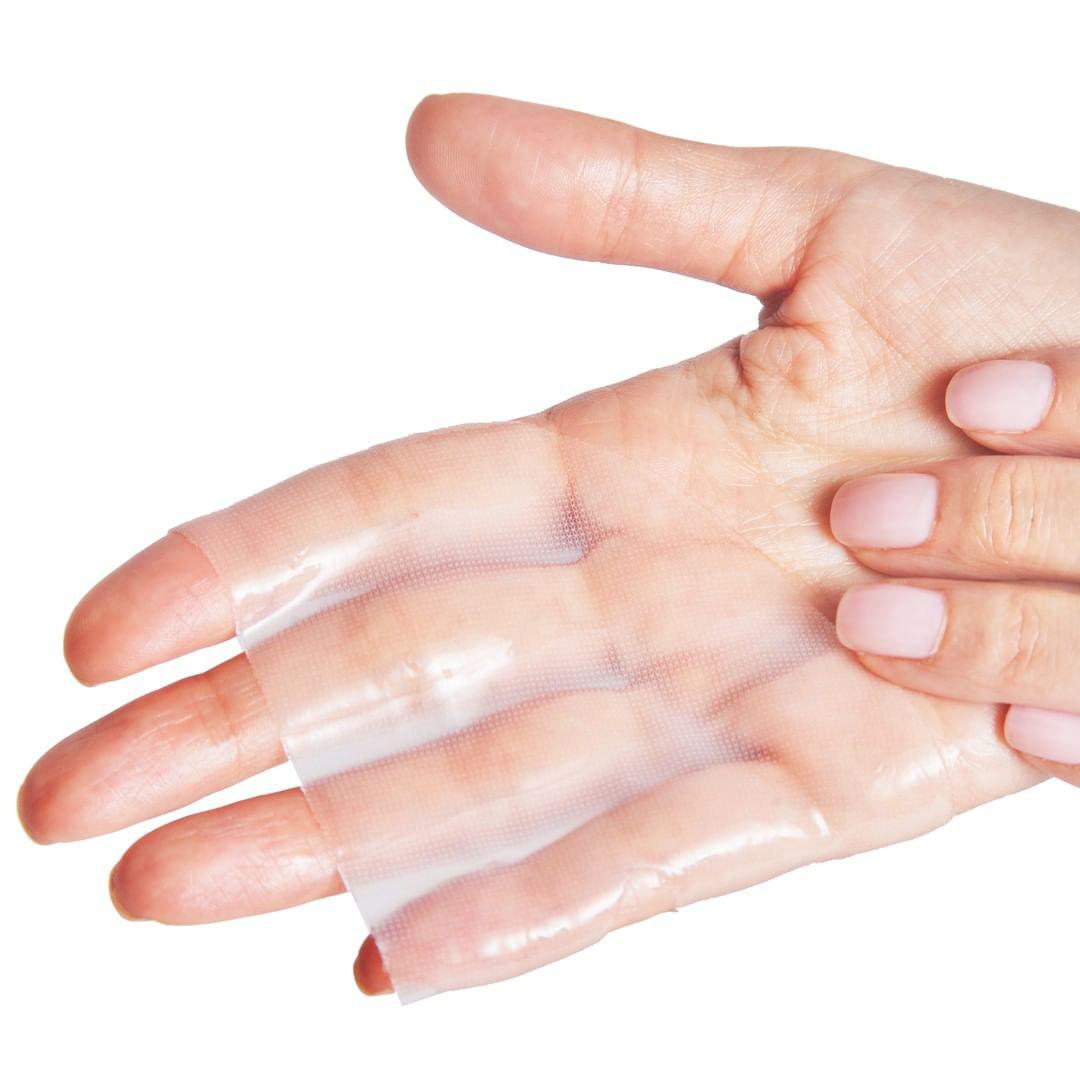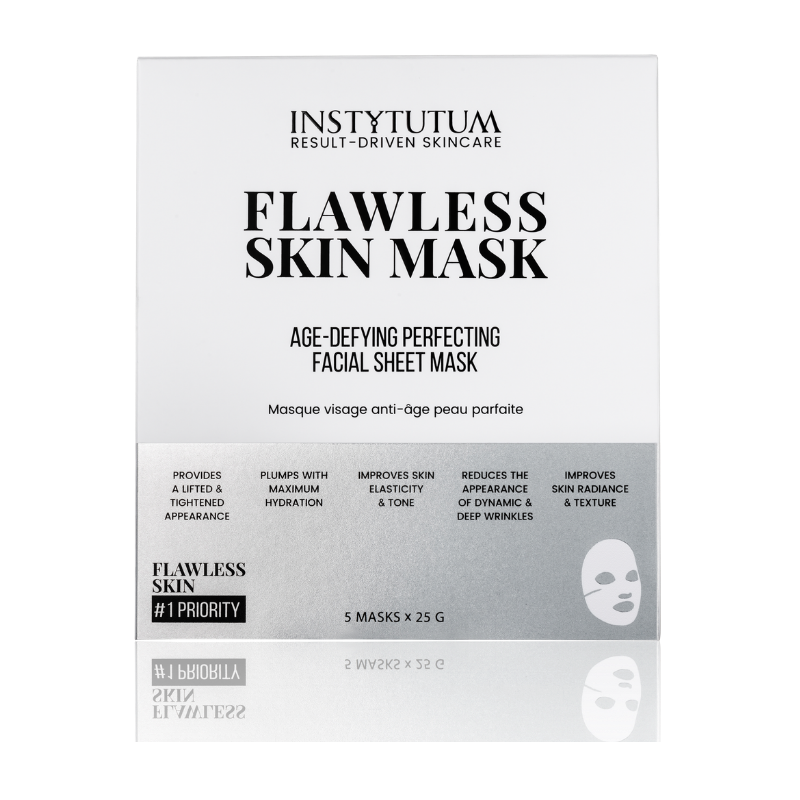 AGE-DEFYING PLUMPING FACIAL SHEET MASK
FLAWLESS

SKIN MASK
WHY YOU WILL LOVE THIS
The sheet mask fits perfectly and stays in place no need to lay down. For a luminous and plump looking complexion in just one use. The hydrolyzed collagen sheet mask drenched with an exceptional concentration of ingredients shows remarkable efficacy.

The transdermal delivery technology provides a more efficient penetration of the powerful ingredients.

HOW TO USE
Use on perfectly cleansed dry skin, preferably after the Triple Action Resurfacing Peel. Unfold the mask and peel away the protective layers. Place 2 sheets on the upper and lower part of the face and adjust it to fit. Leave on 20 to 30 minutes. Remove the mask and massage remaining serum into the skin.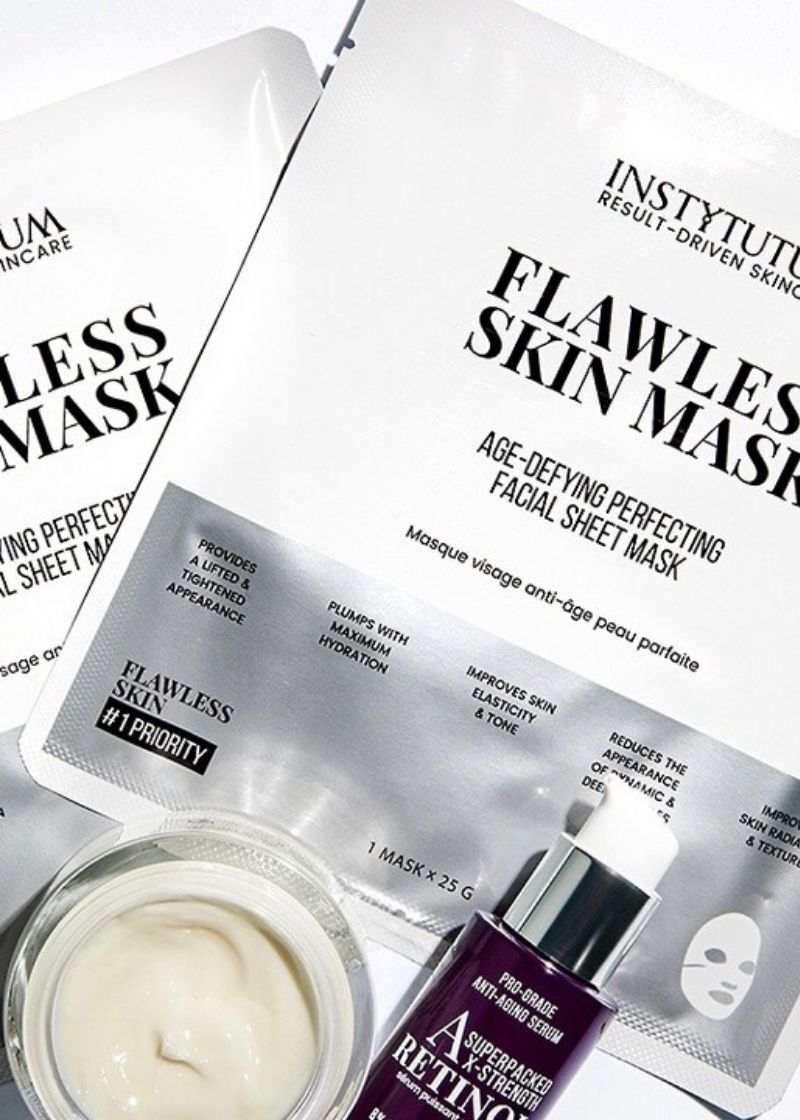 AGE-DEFYING PLUMPING FACIAL SHEET MASK

This Hydrolyzed Collagen second skin mask uses the innovative Transdermal Cosmetic Delivery (TCD) Technology which is activated by the skin's temperature to achieve a better penetration of the highly effective ingredients into the skin. The translucent skin mask contours closely to the face to deliver a powerful complex of the peptide argireline, collagen matrix and a botanical complex to significantly moisturize and refine visible pores, restore elasticity and achieve an immediate tightening effect on the skin. Your skin looks flawless after just one application.

YES YES YES to this mask. The best 20 min. ever used. Especially if we want to look like all this stars on the award shows. Younger, glowing and stunning!

The individual skin masks are the most professional and best masks i've Ever used and I am an Arsthetician that studied at the exclusive Payot Institute in Paris, France and the Arsthetivian school in Dallas, Texas and other places. I LOVE THEM!

I came across Instytutum products at a special Oscars event this year. I was given a few of these masks as a sample. They work miracles. My skin looks refreshed with a healthy glow after 20 minutes. And they really do stay in place. I highly recommend.

My skin is quite dry, so hydrating sheet masks are my everything. I am so happy that I came across Instytutum Flawless Skin Mask, because it is worth every penny! Whenever I feel like my skin is stressed, aggravated or severely dehydrated (especially after long-haul flights) I pop one of these sheet masks on for about 20 minutes and my skin instantly feels smooth, radiant, plump and "alive" again. These masks are great for those mini-pamper "spa" days at home and they also make great travel companions. Perfect for people with dry, sensitive skin.
FOR SKINSATIONAL RESULTS
USE TOGETHER WITH