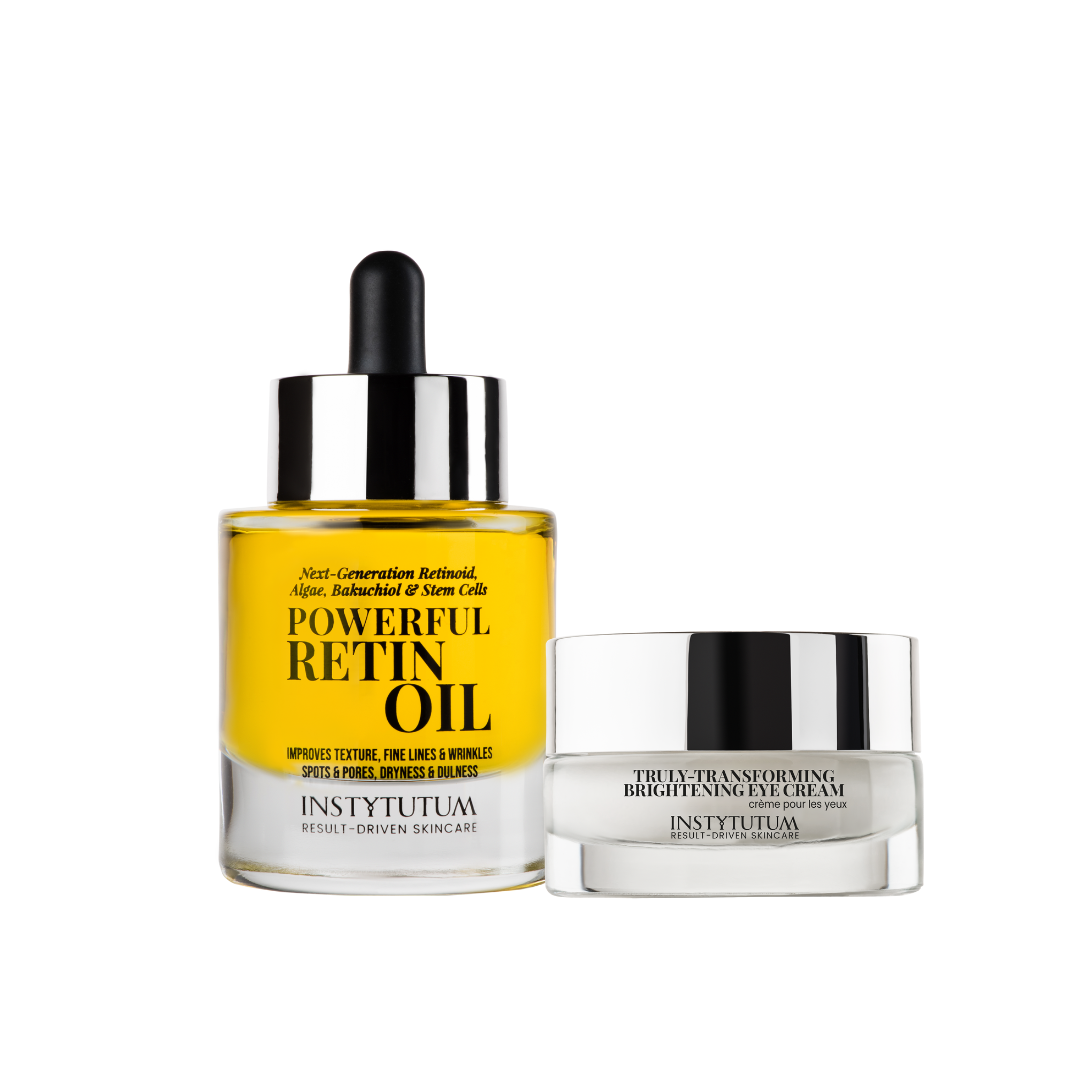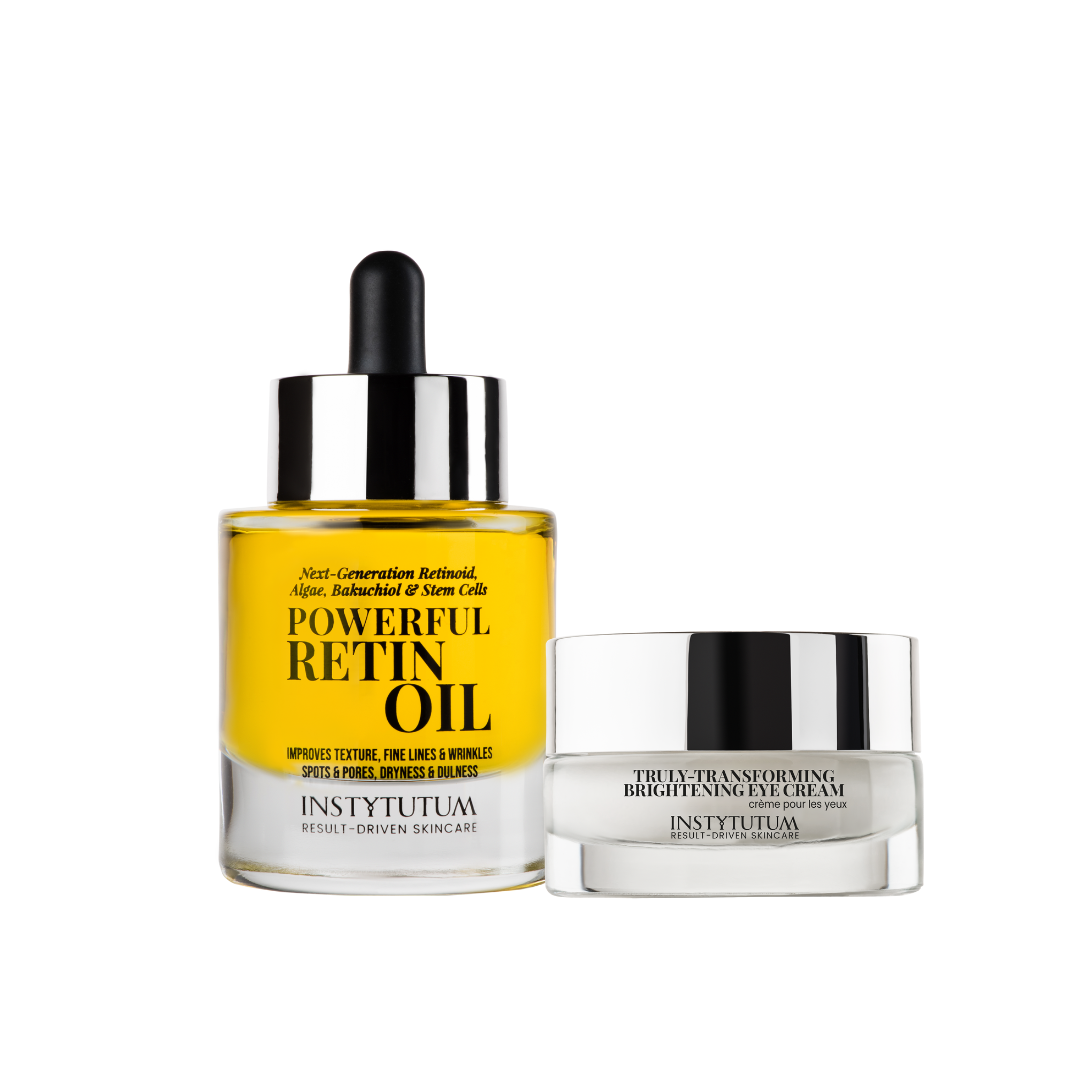 Flawless Skin in 2 Steps!
BESTSELLER

DUO
WHY YOU WILL LOVE THIS
Powerful RetinOil Unparalleled powerful, this luxury golden oil will deliver exceptional results. Instantly creates an astonishingly smooth, dewy, plumped, and luminous-looking complexion.  Miraculously reduces fine lines and wrinkles, spots, pores, and blemishes and renews dull, rough-looking skin. 

Truly-Transforming Brightening Eye Cream This powerful, rich moisturizing eye cream is designed to meet all your needs at once. Super replenishing, gentle but strong enough to improve even stubborn signs of aging. The concentrated supercharged formula instantly creates a smooth, lifted, and depuffed eye area and fights the five types of eye-area wrinkles.
HOW TO USE
Powerful RetinOil Apply 3-5 drops to cleansed face, neck and décolleté and massage into the skin. Suitable for the morning and evening. Enrich your favorite moisturizer or foundation with a few drops of the precious oil. An incredible treatment for all skin types.
Truly-Transforming Brightening Eye Cream Apply a thin layer twice daily as the final step of your skincare regimen. Gently tap into the eye area and the upper-lid.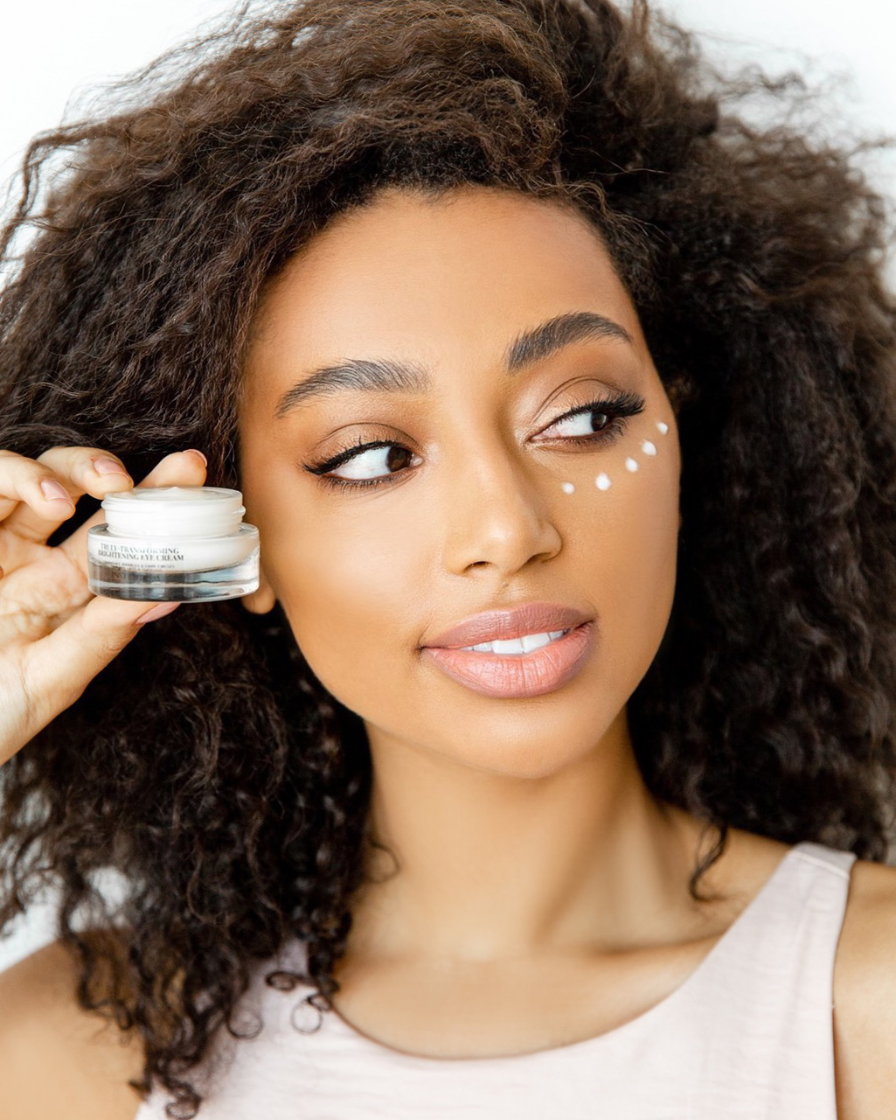 Flawless Skin in 2 Steps!

Powerful RetinOil Unparalleled exceptionally powerful, this Retinol infused regenerating golden Oil will deliver outstanding results. Instantly creates an astonishingly smooth, dewy, plumped and luminous-looking complexion due to the cocktail of 15 precious oils that deeply nourish, softens and hydrate infused with an advanced form of retinol the "miracle" worker as well as a natural like retinol for superior results without the irritating side-effects.


Miraculously diminishes the depth and appearance of fine lines and wrinkles, spots, pores, blemishes, and dull, rough looking skin. The anti-aging oil additionally contains Algae extract and Raspberry stem cells and targets all signs of premature and photo-aging. Stimulating the cell renewal process and sloughing away the dead surface skin cells revealing a flawless refined complexion. Boosting density, volume, and firmness by building collagen synthesis and enhanced elasticity while correcting signs of damage caused by the sun it will gradually improve your skin's resilience. 




The deeply penetrative replenishing oil intensively hydrates and stimulates sluggish cells to encourage repair and renewal processes. Delays skin aging  as well as premature aging, while soothing, calming and counteracting oxidative stress and neutralizes free radicals.


Truly-Transforming Brightening Eye Cream Extraordinarily hydrating, instantly unwrinkles, plumps and smooths due to the Multi-Molecular HA Complex and Raspberry Stem Cells for multi-depth hydration, 24h moisturization, it improves the production of ceramides and reinforces the skin barrier and elasticity. Energizing Caffeine detoxifies, thus reducing water retention and puffiness. Silk Tree Bark Extract and St. Pauls Wort visibly lift the upper eyelid. In combination with Ash Bark Extract, Vitamin PP, Coffea Cell Extract as well as Tripeptide-5, Biopolymers, calming Bisabolol and Shea Butter to brighten, tighten and reduce fine lines and crow's feet. It improves micro-circulation and reinforces the capillary structure to minimize under-eye bags and dark circles to reveal a refreshed lifted smooth youthful eye area.

There are no reviews for this product.
FOR SKINSATIONAL RESULTS
USE TOGETHER WITH